---
Here Are Some
Buying Tips for You
---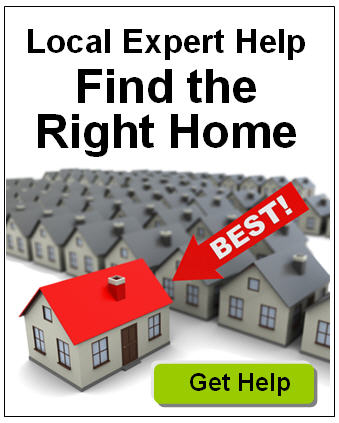 Are You Ready to Tour Some Homes?
As you get serious about your home search, I need to let you know a few things… 
First, we need to talk! If you are ready to get started then let's have a phone conversation about your real estate needs. I need to understand why you are moving, the type of home you want, your budget, etc. Then I can set up a custom home search, straight from the MLS (most accurate!), to narrow your focus and filter out the undesirables that don't meet your needs. No other search, including Realtor.com, Zillow, Trulia, or even HAR.com, will let you do the targeted search that I can do. I can even search by school name which is often the best way to target the best home for your family…if you want the highest scoring schools (and who doesn't?!).
   
Call or Text Sheila at 832-779-2890
Second, you're going to need to obtain a preapproval letter from a great lender to buy a home. Sellers will not accept an offer from us without a preapproval letter these days and in a multi-offer environment, you won't have time to obtain one when you need it…it can take several weeks to get because the lender has to confirm your assets, income, and employment first. I recommend that you talk to three different lenders…a couple of excellent ones are listed on below (scroll down).
Third, I typically require at least 24 hours notice to set appointments to show you houses. This gives me time to get permission from the sellers and map out a tour for you. On the custom home search website that I set up for you, please mark the homes that you want to see as "I Like This One" (or Favorite). That let's me know exactly which homes you want to see.
Fourth, for security reasons, I always meet first-time clients at my Keller Williams office located at 1650 Hwy 6 #350, Sugar Land, TX 77478 (
map
). Park on the far left-side, by the water, under black cover with a "Keller Williams Guest" sign underneath. I also keep a copy of your driver's license for security purposes. 
As a Five-Star real estate agent I provide services that are way above and beyond what a typical agent provides. (
See a sample
 of the type of house report that I give my clients when they find a home they are thinking about purchasing. No agent in the world does this!)
Recommended Lenders and Insurance Providers
Lenders/Mortgages
Michael Burnside
Commonwealth Mortgage
11133 I-45 South #310
Conroe, TX 77302
Office: 832-276-5601
Email: mdbhomeloans@gmail.com
William J. Swallen
Certified Mortgage Planner
Peoples Home Equity
Office: 713-201-9838 
Email: wswallen@peopleshomeequity.com
---
Inspectors
---
Home Owner's Insurance
Helpful info: 12 Ways to Lower Your Homeowners Insurance Costs
Check out rating info:
Rates may vary dramatically…get multiple quotes!
Amica Mutual Insurance Company
10 Amica Center Blvd 
Lincoln, RI 02865-1165
Office: 800-242-6422
www.amica.com
Get a Quote
John T. Godbee
Godbee Insurance Agency LLC
Nationwide Insurance
4675 Sweetwater Blvd.
Sugar Land, TX 77478
Cell: 832-573-9020
Office: 832-886-5544
GodbeeJ@nationwide.com
Mike Whitsitt
Liberty Mutual Group 
23232 Kingsland Blvd Suite D 
Katy, Texas 77494
Office: 281-392-4333 x59125
Michael.Whitsitt@libertymutual.com
http://www.libertymutual.com/lm/michaelwhitsit
Charles E. Osburn II
Farmers Insurance
11607 Spring Cypress Ste F 
Tomball, TX 77377 
Office: 281-453-0177
Cell: 281-744-7295
Toll free: 888-828-4023
cosburn@farmersagent.com
Free Sugar Land Relocation Guide
Get the inside-scoop!
Yes, this website has a lot of information, but even more information is located in the 170+ page Sugar Land Relocation Guide. Want to know if home values are trending up or down in a specific neighborhood? It's in the guide. Want to see a list of the highest-scoring elementary schools? It's in the guide. Want to know which schools are located in a specific part of Sugar Land? It's in the guide. The guide contains information on home values and stats, real estate market stats, helpful phone numbers, school zone maps, and more…all in one place. 
A lot of this info is not available on this website or anywhere else!
Save yourself a lot of time and download the Sugar Land Relocation Guide today.
Here's What You Need To Know…
The Sugar Land real estate market is constantly changing. The way we determine the type of real estate market we're in (Buyer's Market vs. Seller's Market) is based on the amount of inventory (homes available for sale) currently available. Six months of inventory is considered "equilibrium"–neither a Seller's or Buyer's Market. A Buyer's Market is considered to be 7 months or more of inventory. This is where the demand for homes is somewhat less than the supply of homes…and where Buyers may have more "say" over house prices than Sellers. A Seller's Market is considered to be 5 months or less of inventory.  This is where the demand for homes is somewhat greater than the supply of homes…and where Sellers may have more "say" over house prices than Buyers. Sugar Land is located in Fort Bend County which generally stays in a Seller's market: The Sugar Land TX area is large and so it is divided into two parts… NOTE: Actually it has four parts but there is currently only data for two of them, as shown below. South Sugar Land TX The area south of I59 and West of Hwy 6 is what we refer to as South Sugar Land. Currently (March 2018) the average price home is approximately $470,000 and there is 5.6 months of inventory available (equal/balanced market). The majority of homes sold is in the $400-500K price range.   Source: https://www.recenter.tamu.edu/data/housing-activity/#!/activity/Local_Market_Area_(LMA)/Houston.Sugar_Land_South_(Houston_AoR) West Sugar Land TX The area north of I59 and West of Hwy 6 is what we refer to as West Sugar Land. Currently (March 2018) the average price home is approximately $345,000... read more
Who's Looking Out for
You

?

Buying a home is not as easy as it looks! You need a local neighborhood expert to:
Help you sort through all the options to find the right neighborhood and schools.
Price a home correctly so you don't pay too much.
Watch out for problem houses so you don't end up with a money pit.
Uncover hidden taxes, fees, and other costs.
Help you WIN in a competitive, multi-offer offer situation.
Sheila Cox is dedicated to helping you buy the RIGHT house in the RIGHT neighborhood at the RIGHT price. One of the ways she does that is by providing in-depth research on a home that you decide to buy to provide you all the information you need to make a wise decision and to protect yourself from possible unknown hazards.
» View Sample House Report
» See more about Sheila Cox
"I could not say enough good things about Sheila. We have moved all over the world and her service and can do attitude is the BEST I have ever seen. She provides a complete service and really represents you to ensure all your needs are met. She is full of good ideas and pointing out other angles you might not have considered. For this move we were moving from abroad and everything went smoothly thanks to Sheila. We are more than happy to recommend Sheila to anyone. "
--Henry
"Sheila was the best realtor we could have ever asked for. We could always depend on her to get the job done and she was always looking out for our best interests. I was going through the tragic loss of my mother during the sale and purchase of our home, and Sheila went above and beyond in ensuring that all was being taken care of and everything was moving along smoothly on BOTH ends. Where the other realtor failed during the process, Sheila jumped in to pick up the pieces and kept things moving along. She is dependable and trustworthy, and has great knowledge of the market and lenders. Her superb advice and expertise made the whole process, which could have been very stressful given the circumstances, move along as smoothly and possible. People like Sheila are few and far between, and we are so grateful that we had the opportunity to work with her."
--Talley
"Sheila is simply an outstanding realtor. She helped my wife and I sell our fourth and purchase our fifth house. Out of all the realtors, she is honestly the best! She treats the transaction as her own, provides you timely updates as changes occur. Her advice also saved us from costly pitfalls that could have ruined the sell and purchase of our new house. My advice: 1) Use Sheila as your realtor 2) Listen to her recommendations! She is an expert and provides outstanding advice. Sheila thank you for all of your hard work. You did an outstanding job!"
--Worley
Agent: Sheila Cox, Realtor
Broker: Keller Williams Southwest
1650 Highway 6, #350 (Map)
Sugar Land , TX 77478
Phone: (832) 779-2890
IMPORTANT: Please read Consumer Financial Protection Bureau regarding the new laws and procedures that lenders must follow. You should also read Information About Brokerage Services and the Consumer Protection Notice.
PRIVACY POLICY: It's simple…I will not sell or share your info with third-parties. I don't want to bug you…I'm here to help. I may email you useful Sugar Land-specific emails from time-to-time to help you, but you can easily unsubscribe from these emails at any time. I am a real estate agent and I may contact you ONLY IF you have requested me to do so via a Sugar Land Custom Home Search, a What's My Sugar Land Home Worth, or one of my other free, no obligation services. If I am unavailable to meet your needs in a timely manner, I may ask you if I can have a respected colleague contact you instead.
Ask a Question - Get An Answer
Use the Comment Section Below...