Get Neighborhood Comparison Chart
Want to compare prices, property taxes, school ratings, HOA fees, commute times, and amenities of the most popular Sugar Land neighborhoods? Get this helpful chart in the 170+ page Sugar Land Relocation Guide which contains all the information you need about the city of Sugar Land, TX.
SIGN UP NOW AND GET ANSWERS!
What are the best Sugar Land neighborhoods?
Where are Sugar Land schools and what are their ratings?
How well do the homes hold their value?
What is the city of Sugar Land TX like…what is there to do?
How to Choose the Right Sugar Land Neighborhood for You
The average price of a home in Sugar Land TX is approximately $377,000. If your budget is under $300,000 then you may need to consider a townhome/condo or a bargain property. All Sugar Land neighborhoods have homes with swimming pools, but certain types of homes (for example, a golf course home) can only be found in certain neighborhoods at certain prices.
The table below shows the Sugar Land neighborhoods that contain a specific Type of home by specific Price Range. So find the type of neighborhood you want (like Best Schools) and then find the column for your price range (like $300-400K). Then you  will see a list of neighborhoods that meet your criteria.
For example, if you want a home zoned to the highest ranking high schools in Sugar Land (as in Clements, Austin, or George Ranch high schools) and you have a budget of $200-300K, then your options are only New Territory, First Colony, and Greatwood. If you have $400K to spend, then you may be able to afford a home in Avalon or Commonwealth as well.
Neighborhood Types by Price Range
The following table is organized by neighborhood type (best schools, water view, golf course, etc.) and then by price range. So if you are looking for a golf course home in the $200-300K price range, you see three neighborhood options. Click a neighborhood to see a list of homes for sale.
*Best Schools: Sugar Land is known for its excellent schools. In fact, most of our schools score 8 or above (on a scale of 1 to 10). However, our highest scoring high schools are Clements H.S., Austin H.S., and George Ranch H.S. 
"I could not say enough good things about Sheila. We have moved all over the world and her service and can do attitude is the BEST I have ever seen. She provides a complete service and really represents you to ensure all your needs are met. She is full of good ideas and pointing out other angles you might not have considered. For this move we were moving from abroad and everything went smoothly thanks to Sheila. We are more than happy to recommend Sheila to anyone. "
--Henry
"Sheila was the best realtor we could have ever asked for. We could always depend on her to get the job done and she was always looking out for our best interests. I was going through the tragic loss of my mother during the sale and purchase of our home, and Sheila went above and beyond in ensuring that all was being taken care of and everything was moving along smoothly on BOTH ends. Where the other realtor failed during the process, Sheila jumped in to pick up the pieces and kept things moving along. She is dependable and trustworthy, and has great knowledge of the market and lenders. Her superb advice and expertise made the whole process, which could have been very stressful given the circumstances, move along as smoothly and possible. People like Sheila are few and far between, and we are so grateful that we had the opportunity to work with her."
--Talley
"Sheila is simply an outstanding realtor. She helped my wife and I sell our fourth and purchase our fifth house. Out of all the realtors, she is honestly the best! She treats the transaction as her own, provides you timely updates as changes occur. Her advice also saved us from costly pitfalls that could have ruined the sell and purchase of our new house. My advice: 1) Use Sheila as your realtor 2) Listen to her recommendations! She is an expert and provides outstanding advice. Sheila thank you for all of your hard work. You did an outstanding job!"
--Worley
Find Sugar Land Area Homes for Sale
 Search Sugar Land homes for sale by Price:
 Search Sugar Land homes for sale by Type:
 Search Sugar Land homes for sale by Neighborhood:
 Search Sugar Land homes for sale near High School:
 Search homes for sale by Area:
Homes for Sale Sugar Land TX–Your browser does not support inline frames or is currently configured not to display inline frames.
 Search Sugar Land Rentals (Leases) by type:
MLS Search

Homes for Sale Sugar Land TX–Your browser does not support inline frames or is currently configured not to display inline frames.
Market Reports
Sugar Land home prices are a constantly moving target…even within the same neighborhood. The averages, maximums, minimums, and such change monthly…depending on current market activity. To know what's going on in the market, you have to keep up with it on a monthly basis (at least). We provide a service to keep you up to date.
Get Report Now
Relocation Guide
This 170+ page Sugar Land Relocation Guide is full of information about Sugar Land, all in one place. You can't get all this info in one report anywhere else!"
List of all area public schools with ratings & scores
List of neighborhoods with complete descriptions including demographics, amenities, school ratings, tax info, and more!
Sugar Land real estate stats with charts and graphs
Commuting time chart
Download Now
Custom Home Search
No online searches available to the general public–including  HAR.com, Trulia, Zillow, Homes.com–none of them will allow you to do the complicated and focused searches that a real estate agent can perform. Our MLS search is the most accurate and up-to-date house search available!
Set Up Search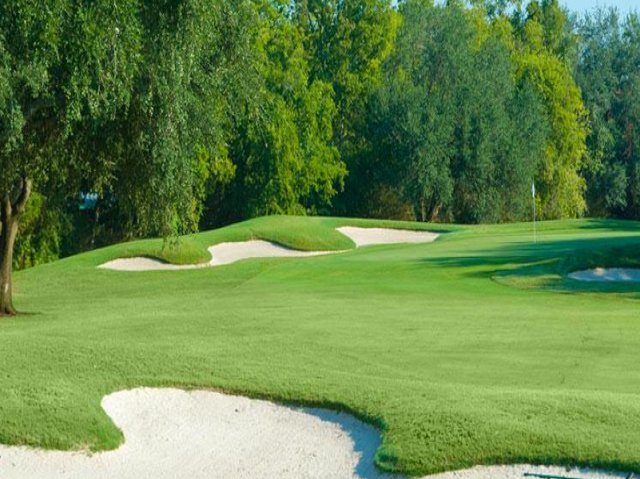 There are many Sugar Land golf courses and more in the surrounding area: Sweetwater Country Club Sugar Creek Country Club Greatwood Pubic Course Houstonian Golf & Country Club (aka Shadow Hawk) Pecan Grove Country Club Fort Bend Country Club Quail Valley » View a list of Sugar Land golf course homes for sale Sweetwater "Designed by architect Roger Packard, Sweetwater opened its first 9 holes in late 1982. Host to the LPGA Hall of Fame Golf Classic in July 1984 & 85. Sweetwater Country Club now lives on as a formidable test in golf for the firmly established family community culture of Sugar Land. Two courses (Pecan & Cypress) continue to offer a diverse challenge to golfers of all levels. On Pecan, players will experience lengthy holes of relatively open play, susceptible to ever present Texas winds and at a turn begin winding through majestic pecan groves with the tranquility of aged Spanish moss. Those who would rather play a shorter test are constantly challenged by the emphasis of position over length to avoid the water hazards, strategic bunkers and uneven lies of the Cypress course." –Source: Sweetwater Country Club Sugar Creek  "Sugar Creek Country Club's 27 hole golf course features a traditional layout and is one of the best in the Houston area. Established in 1972, this course puts a premium on shot placement off the tees. There are opportunities for long hitters to cut off yardage but not without the risk of posting a big number. Sugar Creek Country Club is a true shot makers course with a good mix of bunkered greens and water hazards that will keep every...
Did my website answer your question? If not, send me a message.
Agent: Sheila Cox, Realtor
Broker: Keller Williams Southwest
1650 Highway 6, #350 (Map)
Sugar Land , TX 77478
Phone: (832) 779-2890
​
IMPORTANT: Please read Consumer Financial Protection Bureau regarding the new laws and procedures that lenders must follow. You should also read Information About Brokerage Services and the Consumer Protection Notice.
PRIVACY POLICY: It's simple…I will not sell or share your info with third-parties. I don't want to bug you…I'm here to help. I may email you useful Sugar Land-specific emails from time-to-time to help you, but you can easily unsubscribe from these emails at any time. I am a real estate agent and I may contact you ONLY IF you have requested me to do so via a Sugar Land Custom Home Search, a What's My Sugar Land Home Worth, or one of my other free, no obligation services. If I am unavailable to meet your needs in a timely manner, I may ask you if I can have a respected colleague contact you instead.