Telfair Sugar Land
View a list of Telfair Homes for Sale
Description
Price Range: Resale homes in this neighborhood range from $365K to over $1.2 million with $510K the current average.
Telfair Sugar Land is one of the newest neighborhoods in Sugar Land. It features over 250 acres devoted to parks, playgrounds, lakes, swimming, and recreation. Telfair Central has a fabulous fitness center, banquet hall, meeting rooms, tennis courts, and a swimming pool with slides, splash pad and zero-entry area for wading in. The second, Jurgensen Recreation Center, also has a pool and playground for the younger children.
The entire neighborhood, including lakes and parks, has Wi-Fi access which is handy because of the neighborhood's own social intranet. Telfair Sugar Land is zoned to some of the best schools in Sugar Land. Energy-efficient and green-certified homes are available.
Here is a list of the PROs and CONs of Telfair:
| | |
| --- | --- |
| PROs | CONs |
| Very convenient location | High prices |
| High performing schools | Highest property taxes in Sugar Land |
| Nearby shopping | No mature trees |
| Neighborhood amenities | In flight path of Sugar Land's regional airport |
| New construction homes available |   |
| Energy-efficient homes available |   |
| Neighborhood Intranet and WiFi access |   |
Compare Sugar Land Neighborhoods
If you want some comparison charts of Sugar Land Neighborhoods, then you should download the Sugar Land Relocation guide. In it you will find charts and graphs comparing, for example, Telfair vs. Riverstone, or New Territory vs. Commonwealth. This info is not available on this website or anywhere else!
Get Comparisons
Map
This interactive map shows where Telfair Sugar Land is located.
Schools
This is a list of the schools zoned to Telfair Sugar Land.  The Score refers to the GreatSchools.com score which gives an overview of a school's test results based on a comparison of test results for all schools in the state. For the Score, the higher the number, the better the school's test performance. You can click the name of a school to see more information about that school, including consumer reviews, demographics, test results, etc.
 NOTE: These scores are as of March 20154 and are likely to change in the future.
*There are plans to rezone Telfair to Clements H.S. which is a 9.
» See more statistics on schools at Sugar Land School Search.
The following map shows the Greatschools.org Scores for schools near Telfair Sugar Land. The highest rated (8-10) schools are shown in Green, moderately-rated schools (4-7) are shown in Yellow, and low-rated schools (1-3) are shown in Red.
» Get more information about Sugar Land schools.
Demographics
To determine demographics for Telfair Sugar Land you can look at the demographics for the middle school. Or you can get more specific by looking at the demographics for a specific elementary school (click the school links in the school table).
» Get more information about Sugar Land demographics.
Sartartia Middle School
Source: Greatschools.org June 2014
Amenities
This neighborhood has the following amenities:
Club House = 1
Swimming Pools = 2
Waterpark = Yes
Splash Pads = 1
Tennis Courts = Yes
Parks/playgrounds = 2
Sport Leagues (Kid) = No
Sport Leagues (Adult) = No
Walking Trails = Yes
Lakes = Yes
Golf Course = No
Community Intranet = Yes
The annual HOA fee, which pays for these amenities, is approximately between $715 and $1850 depending on the type of lot. Patio homes have built-in lawn maintenance which is what would cause the high-end of these fees.
» Go to Telfair Home Owner's Association Website or Go to Main Telfair Website
» Learn about HOAs and Sugar Land Master Planned Communities
Clubhouse
Swimming Pool
Swimming Pool 2
Tennis Courts
Property Taxes
This neighborhood consists of multiple subdivisions and each may have its own tax rate. To get up-to-date tax rates, search for the subdivision (or the neighborhood name) below. When you view a neighborhood page, look at the "Subdivision Tax Rates" section and add up the five or six different tax types (city, school, drainage, levee, etc.) to determine the overall tax rate for the subdivision.
» Get more information about Sugar Land Property Taxes (including info on Sugar Land MUDs & LIDs)
Utilities
For your convenience, the common utility providers for this neighborhood are shown below.
Commute Times
Here is a chart with approximate travel times in standard commuting traffic. This data was collected using Google Maps on February 24, 2010. The miles and minutes listed in this chart are estimates only during regular traffic times (not rush hour) assuming the roads are clear of wrecks and obstacles. Different addresses within the same neighborhood will vary in both miles and minutes. This chart is meant to be a "guesstimate" only.
| | | |
| --- | --- | --- |
| Location | Miles | Minutes |
| Downtown Houston |  27 | 35 |
| Medical Center |  29 | 33 |
| Galleria Area |  22 | 27 |
| Bush Intercontinental Airport |  50 | 55 |
| Hobby Airport |  36 | 44 |
» Get more information about Houston traffic.
Near By
Take a look at nearby places of interest on the map (below). This includes nearby hospitals, museum, mall, university, parks, etc.
Place the cursor over a red pin to see the name of the location.
» Get more information about Sugar Land Activities
Crime
"Sugar Land, TX – Sugar Land was recently named America's 20th Safest City, a distinction based on an analysis of FBI crime statistics. The distinction makes Sugar Land the second safest city in Texas…"
» Read more about Sugar Land Crime
» Get more information about registered sex offenders in the area
Tell us your opinion about this neighborhood!
Submit a comment at the bottom of this page.
Scroll down to see more news and opinions about
NEIGHBORHOOD YOURCITY below
"Sheila did an amazing job of anticipating our needs and wants, guiding us through the process, and helping us no matter the issue. On top of the great service she provided during the entire buying process, she also showed up on moving day with an amazing welcome basket for the kids and adults, plus food to get us through the day. She thought of every detail. Bottom line is that she knows her stuff and is super friendly!"
--Moore
"We will not trust buying or selling in Fort Bend to anyone but Sheila! Her 18+ page home report saved us HOURS of time in research – last time we purchased a home we had to do all of this legwork ourselves. I recommend Sheila without reservation due to her in depth knowledge of the area and commitment to her clients' satisfaction."
--Munn
"A complete pleasure, Sheila has exceptional market and area knowledge. She is also a savvy business person, performing her due diligence thoroughly. Moving from Boston, I am grateful to Sheila for her extra efforts in helping us. She got answers to all the right questions and even took care of the tiniest details. Sheila went far beyond the call of duty for us; I highly recommend her. This is my 8th real estate transaction, and I have never been so impressed."
--Kelsey
If you are serious about Sugar Land…you need this information!
How can you make the best decision without all of this information?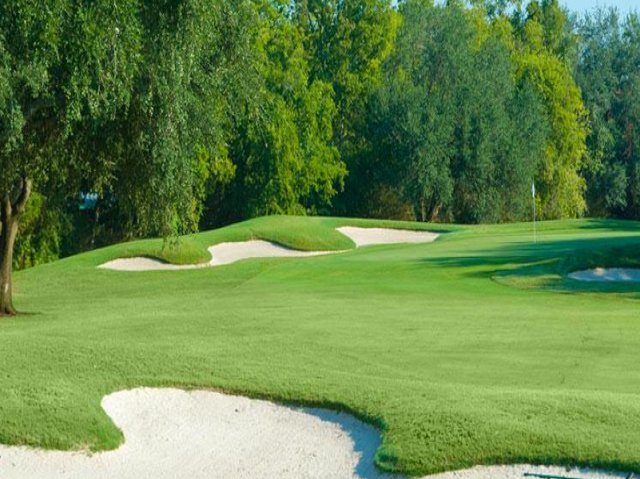 There are many Sugar Land golf courses and more in the surrounding area: Sweetwater Country Club Sugar Creek Country Club Greatwood Pubic Course Houstonian Golf & Country Club (aka Shadow Hawk) Pecan Grove Country Club Fort Bend Country Club Quail Valley » View a...
Find Sugar Land Area Homes for Sale
 Search Sugar Land homes for sale by Price:
 Search Sugar Land homes for sale by Type:
 Search Sugar Land homes for sale by Neighborhood:
 Search Sugar Land homes for sale near High School:
 Search homes for sale by Area:
Homes for Sale Sugar Land TX–Your browser does not support inline frames or is currently configured not to display inline frames.
 Search Sugar Land Rentals (Leases) by type:
MLS Search

Homes for Sale Sugar Land TX–Your browser does not support inline frames or is currently configured not to display inline frames.
Sugar Land Neighborhoods
The main Sugar Land neighborhoods are shown on this map. You can click a neighborhood name (below) to see a complete description of that neighborhood including maps, videos, photos, tax info, school ratings, and a list of homes for sale in that neighborhood:
More Sugar Land Neighborhoods…
Agent: Sheila Cox, Realtor
Broker: Keller Williams Southwest
1650 Highway 6, #350 (Map)
Sugar Land , TX 77478
Phone: (832) 779-2890
PRIVACY POLICY: It's simple…I will not sell or share your info with third-parties. I don't want to bug you…I'm here to help. I may email you useful Sugar Land-specific emails from time-to-time to help you, but you can easily unsubscribe from these emails at any time. I am a real estate agent and I may contact you ONLY IF you have requested me to do so via a Sugar Land Custom Home Search, a What's My Sugar Land Home Worth, or one of my other free, no obligation services. If I am unavailable to meet your needs in a timely manner, I may ask you if I can have a respected colleague contact you instead.