Pricing Your Home To Sell
I will make sure that we price your home effectively so it doesn't languish on the market…and make buyers wonder "What's wrong with it?" Statistics prove that your best chance for getting top-dollar happens within the first month of a new listing…usually within the first two weeks.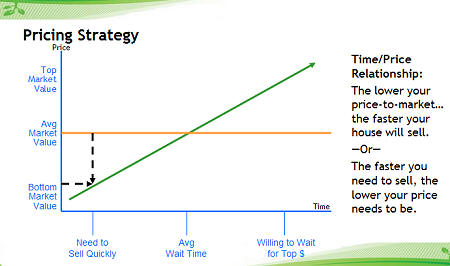 Instead of throwing darts at a board or playing "wadda ya take for it"…I will analyze the current market conditions in your neighborhood and create a detailed Competitive Market Analysis (CMA) based on actual sales data and market performance. This will help us to price your home to sell…not just sit on the market.
---
Staging Your Home to Get Top-Dollar
If your home doesn't look it's best, you may not get top-dollar for it. However, a little elbow-grease and some effective furniture arrangement and staging will go a long way to get your home in top "show condition." I am an expert in getting your home in show-worthy condition, and will help you with a detailed staging plan.
BEFOREs                                                                                               AFTERs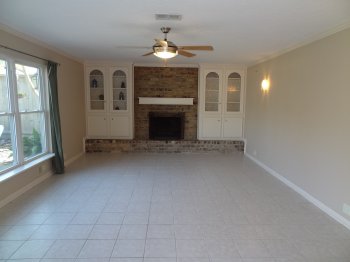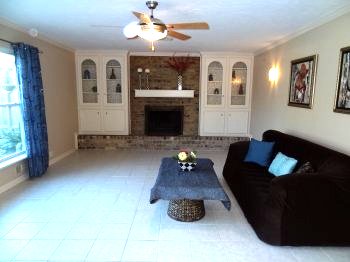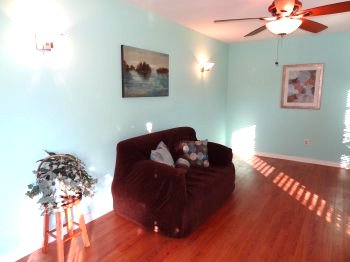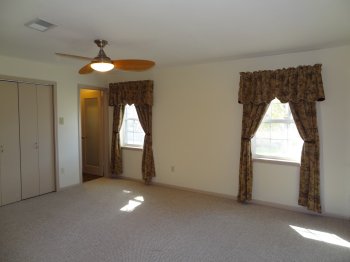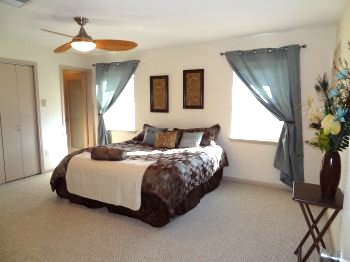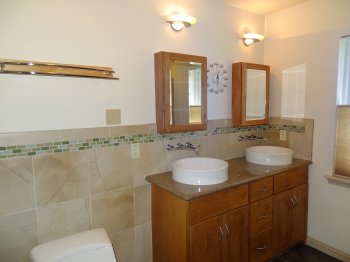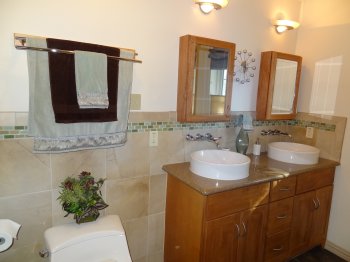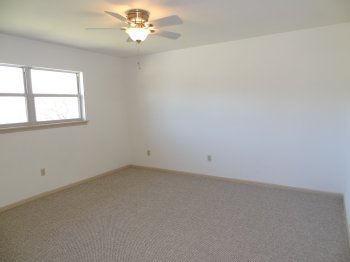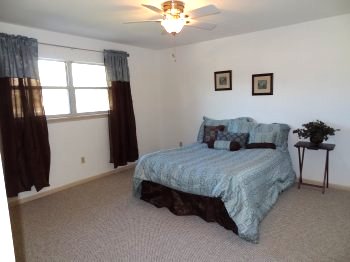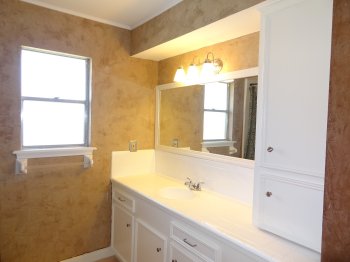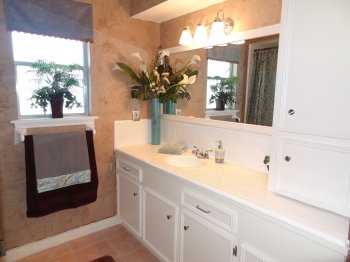 *The staging service is free unless you use my props, art, and furniture. Then there is a $300 service charge (or more) depending on the size of the home and the furniture used. 
---
Maximizing Online Curb Appeal With Great Photos
Studies show that over 90 percent of home buyers search the Internet for a home. That means they are looking at online photos and videos of your home first. So the new "curb appeal" of a home is the collection of photos and videos posted online with your home listing.
If your agent isn't able and willing to post awesome photos and videos of your home, detailing all of the home's best features, then you may not attract buyers to tour the home. If buyers don't tour the home, then you can't sell it for a good price.
The more people you can attract to tour the home, the more likely you are to receive an excellent offer to purchase. But how many times have you, in your own home search, seen photos…
Like this:                                                              Instead of this: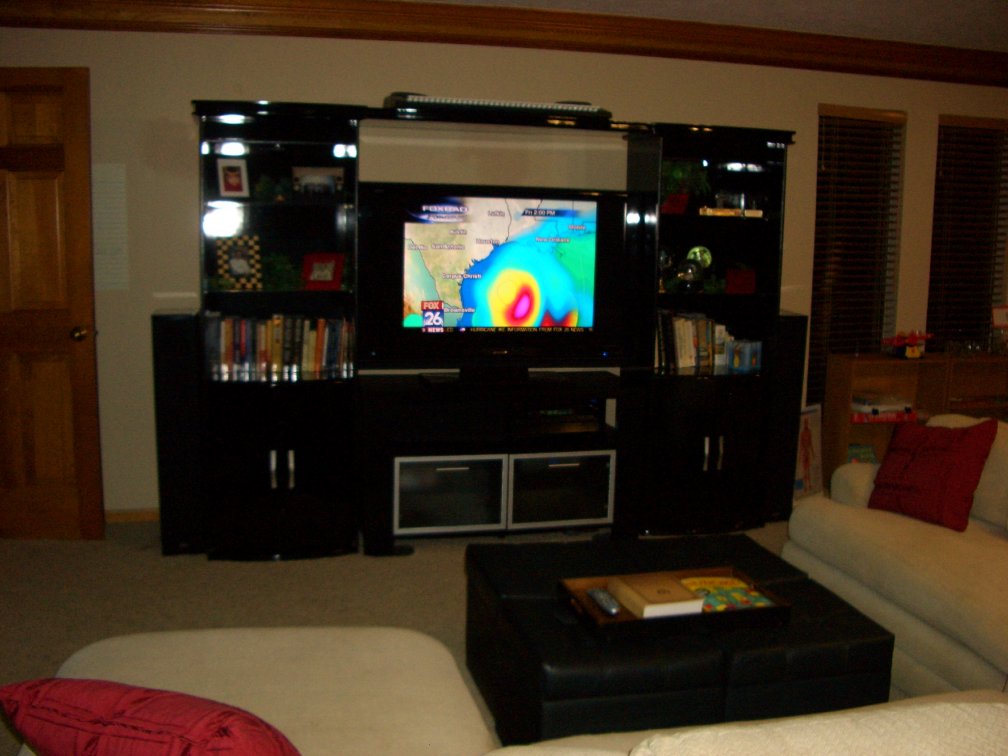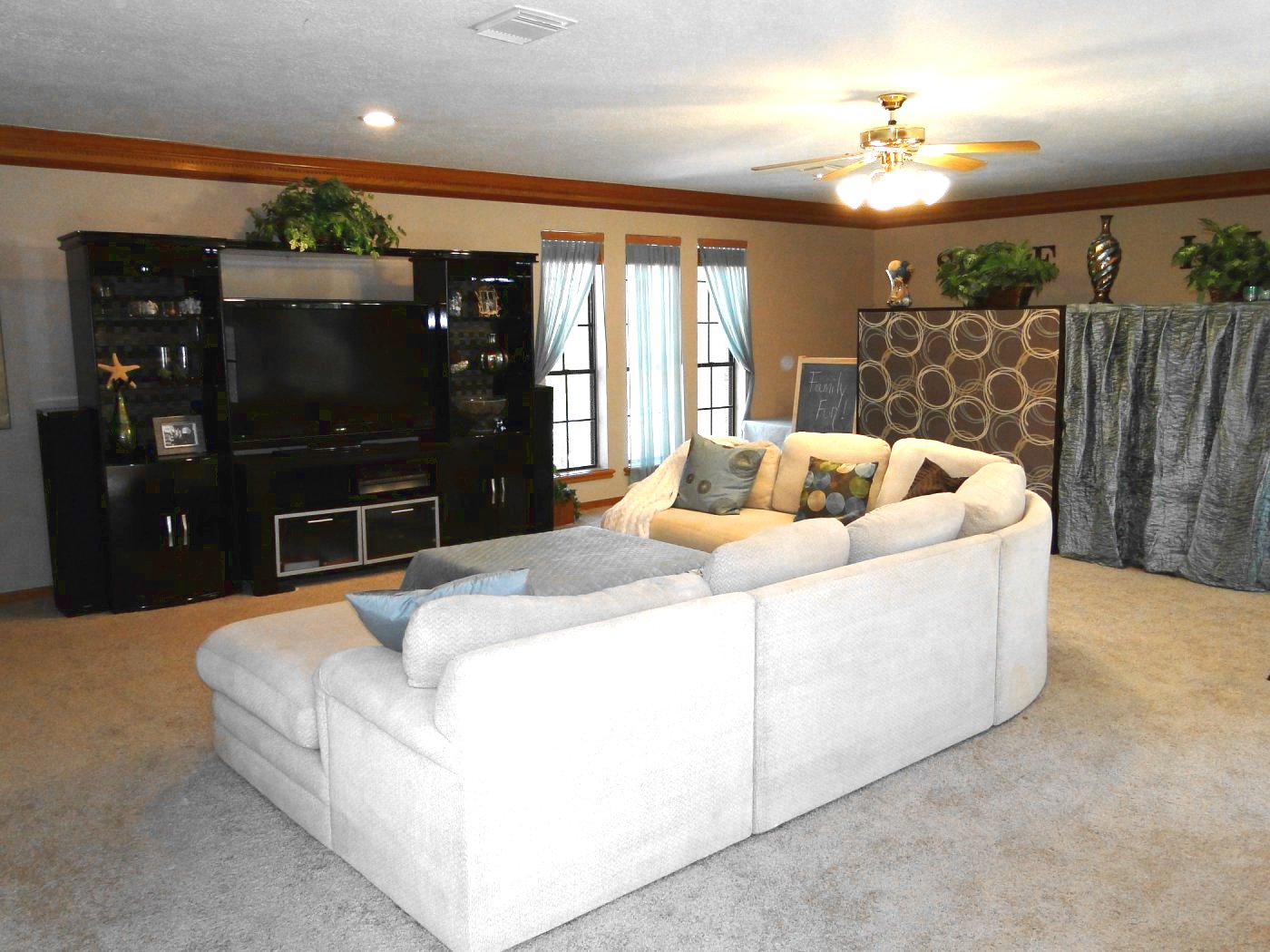 Are they selling the furniture?                                    Or are the selling the room?
Or how many times do you click to enlarge a picture and it doesn't get bigger (a personal pet-peeve of mine).
I spend a great deal of effort photographing your home to show off its best features. I also take the time necessary to write detailed descriptions of each photo so that potential buyers know what they are looking out and notice all the best features of your home. I try to "sell" your home before a buyer even walks through the door! Here is an example…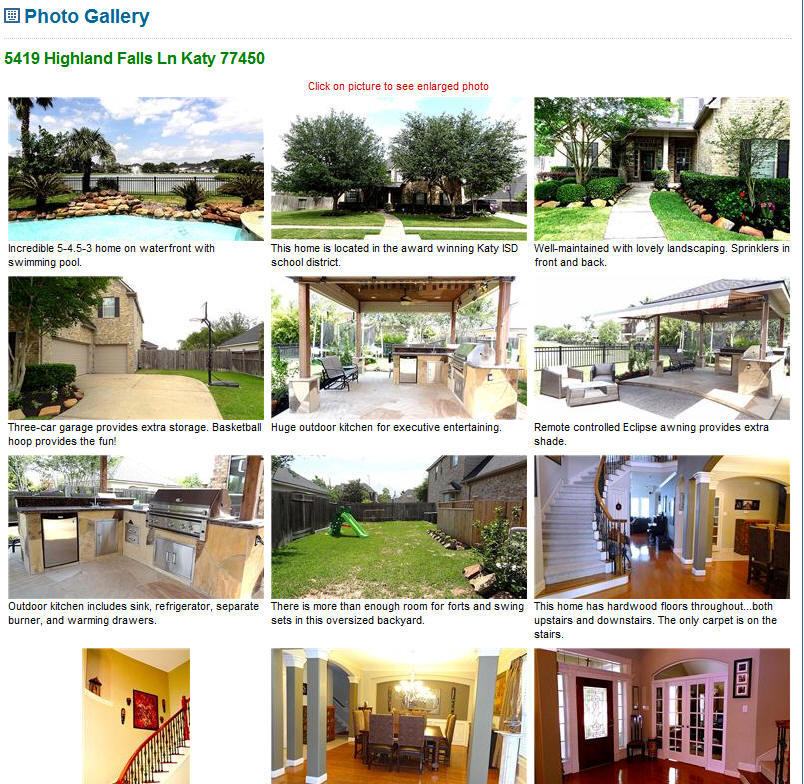 When they click one of the small gallery photos (above) they see a large, detailed photo (below).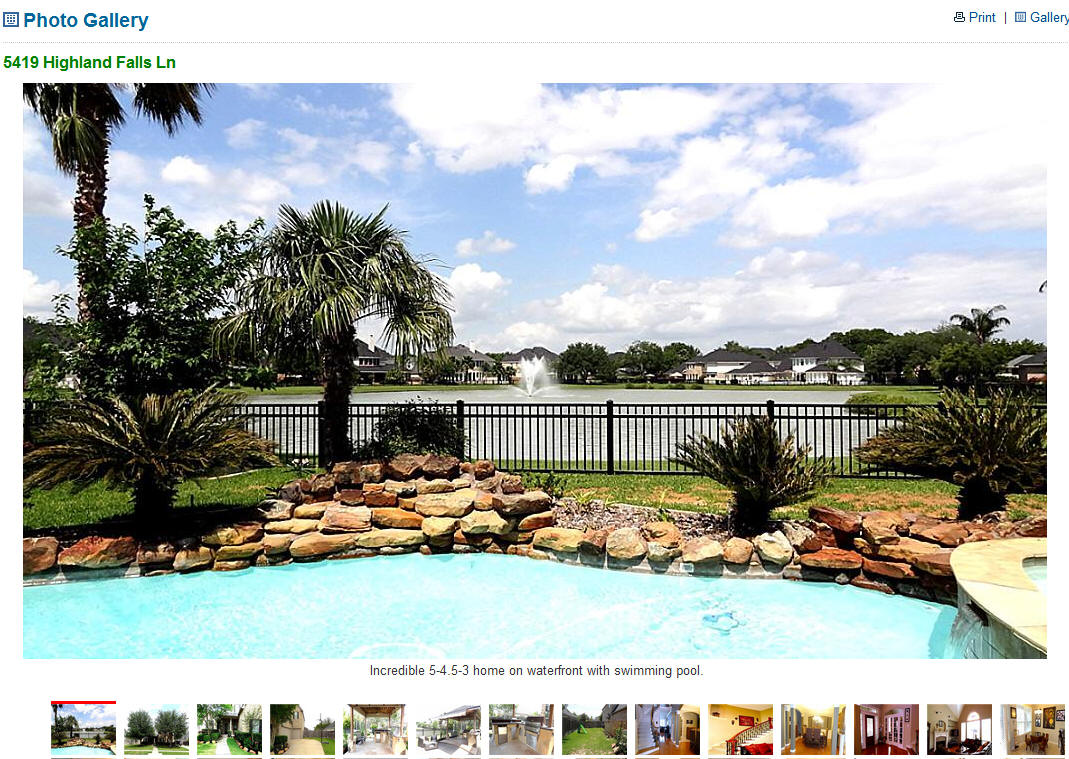 ADVICE: Before you hire a Realtor, check as many of his or her past and current listings online to see how well he or she photographs, describes, and markets the home.
---
Letting Them Walk Your Home Virtually with Video Tours
I also videotape a real, walk-through video of your home (not just a slideshow of photos) and post it on YouTube. This means that even people in other areas can tour your home! In the Sugar Land area, there are many people who are relocating from another state (or country) and there is often a spouse still "back home" who can't actually tour the home. A video makes that possible. It also minimizes the inconvenience of unnecessary showings. If your home's floor plan or layout is not going to work for a buyer, why not let them know ahead of time instead of wasting your time with a showing appointment? Leaving your home for showings is a hassle…video tours can minimize this waste of time.
Here's a sample of one of my video tours…
---
Social Marketing to the Max
It's a SmartPhone world that we live in! To take advantage of that, I provide a free texting service to selling clients. So when a prospective home buyer drives by your house, they can immediately send a coded text message to my service and receive all the detailed info, photos, and videos on your home…right there on their phone! No need to write down a phone number and call…and we never run out of paper flyers. Potential buyers can get all the info they want at the exact time they are driving by.
Not only is it a SmartPhone world that we now live in…it is also a social marketing world. With that in mind, I will spread the word and advertise your home for sale on social media sites like Google+, FaceBook, Twitter, and YouTube. I will encourage you to do so as well. 
Plus, once I post your listing on the Houston MLS, it will automatically go out to other national real estate sites automatically. Within a week of posting your home on the MLS, you will be able to "google" your address and see it on 1000s of pages.

This is important for two reasons: First, over 90 percent of home buyers search the Internet for a home, so it needs to be listed all over the Internet to be found. Second, the Sugar Land area is a hot area for people who are relocating to Houston. They may not know about HAR.com yet, so they need to see your home on one of the national home Websites. 
---
Dealing with Contracts and Signatures Online
Let's face it…there is a lot of paperwork involved in selling a home in Texas! Why hassle with fax machines and scanners? Our office has the most innovative online paperwork solution available. So you can eSign your paperwork easily online…and so can your buyer! This is especially useful for all those sellers who have already moved out of town. But even if you are still nearby, it's nice to know you can sign your contracts from the comfort and privacy of your own home any time you want…wearing your pajamas if you want!
---
Receiving Frequent Updates and Communication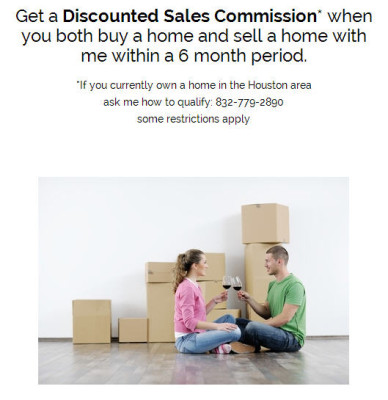 One of the things that makes a real estate transaction more stressful than it has to be is lack of communication. I set up my showing service to provide you with instant buyer feedback as soon as we receive it after a showing. In addition, I provide weekly Internet reports to let you know how many people have viewed your listing on HAR.com. Plus, I will email and call you at least once a week to keep you posted on what's been going on with your home. You will not be left wondering, "What happened to Sheila?" after you hire me to sell your home!
---
Obtaining Help with Home Inspections & Repairs
No house is perfect. Even the most well-cared for house may have hidden maintenance or repairs issues that will be uncovered during the home inspection process. To minimize those costs as much as possible, it is important to have a residential service contract (aka, home warranty) in place. I will help you sign up for such a service if you don't already have one. Not only will this help cover future repair costs, it is a great selling feature for prospective buyers…since you will transfer it to the new owner upon Closing.
---
Getting Other Helpful Selling Tools
There are other helpful selling tools that I provide my selling clients:
Home Seller's Checklist to keep you on track in the process.
A 35+ page Home Sellers Marketing Kit with helpful checklists and tips for selling your home quickly.
A custom Market Watch Website that will keep you posted on the real estate activity in your neighborhood…so you can see how your competition is doing when your home is on the market.
Access to the Centralized Showing Service to make it easy to set showing appointments. This service provides weekly showing reports, as well as feedback received from showing agents, and an electronic record of agents who have showed your home.
---
Summary
To sell your home, hire an agent who will:
Do this…

Not this…

Price your home correctly based on current market conditions and the condition of the home.

Over price the home so that it never sells or under price the home so that you don't get every dollar that you deserve.

Help you stage your home so it outshines your competition.

Ignore the basics of real estate and tell you that it's okay to let your house smell like a vet clinic.

Take and post as many large, high-quality photos of your beautiful home as possible.

Post only a few low-quality photos of your home that are too small to see.

Write descriptions of the rooms presented in each photo pointing out all the special features the home has to offer.

Leave photo descriptions blank…so what if the buyer can't figure out whether a bedroom is upstairs or down or has hardwood floors or carpet.

Create a real video tour of the home so that potential buyers can "walk" the home ahead of time and get an idea of the floor plan and layout before setting an appointment.

Skip the videos…who cares if the Seller has to waste time and leave the house for appointments with buyers who will not ever buy the home because the floor plan doesn't work. 

Bonus: Out-of-town spouses can view video tours even when they are not available to view the home in person. (This is common in Sugar Land where we have a high number of relocations.)

 

Advertise your home throughout his/her social network including Google+, FaceBook, Twitter, YouTube, etc.–and help you do the same. 

Post your home only on the MLS and ignore all other forms of Internet advertising (where over 90% buyers look). But does have a newspaper ad that only other agents will see.

Enable you to sign contracts and documents for the transaction online and in the privacy of your home–at midnight and in your pajamas if you so choose.

Ask you to sign, scan, and email pages and pages of documents over and over again when your scanner only does one page at a time.

Set you up for automatic feedback after every showing, weekly Internet reports (to know how many people viewed your listing), and frequent emails and phone calls so you always know what's going on with your home's market activity.

Ignore you for weeks at a time and only contacts you to ask you to reduce the home's price.

Helps you negotiate the inevitable home inspection and repair requests…setting you up with a Seller's Home Warranty Policy ahead of time to cover you as much as possible.

Tells not to worry about obvious repairs and lets your deal fall through due to unreasonable denial of small repair requests.

Ensures that you meet all your contractual, legal obligations (survey, disclosures, resale certificate, etc.) in a timely manner.

Expects you to keep up with your own legal obligations and forgets to order things like surveys and resale certificates.

Has the strength of a large legal team "back home" at the Brokerage's corporate office…just in case the buyer decides to become difficult after the sale.
» See Texas Deceptive Trade Practices

Works at a small mom-and-pop real estate "boutique" shop who doesn't even carry Errors & Omissions insurance.
ADVICE: Before you hire a Realtor, check as many of his or her past and current listings online to see how well he or she photographs, describes, and markets the home.
» See more about Sheila Cox
---
What I Can Do for You
Candid Advice—I promise to give you candid advice on your home to get it in top-condition to sell quickly. I will tell you the things you need to do to make your home desirable to buyers.
Local Area Expertise—This isn't just my business…it's where I work and live. I know what the local buyers are looking for in a house and I also know the regional "norms" for selling homes.
Great Pricing Data—You will love the amount of data I provide for pricing your home correctly. My CMA (Comparable Price Analysis) ensures that you are competitively priced (and don't sit stagnant on the market too long).
Easier Process—Moving your family (and possibly changing jobs) is stressful enough! I'm your real estate project manager and will guide you, step-by-step, through the process so you never miss an important deadline.
Network of Experts—My network of experts can help you get your house ready for the market. Need a painter, electrician, mover, insurance company, etc.? I can help.