Keeping your home in top condition is important. To make it easier for you, I have created Sheila's Guide to Home Maintenance which contains:
List of weekly, monthly, quarterly, and annual maintenance tasks.
Worksheet for keeping a record of home's age and upgrades.
List of local vendors (with phone numbers) to help with remodeling and repairs.
Worksheet for estimating a remodeling project.
Details on how long various house components last…so you know when they may need to be replaced.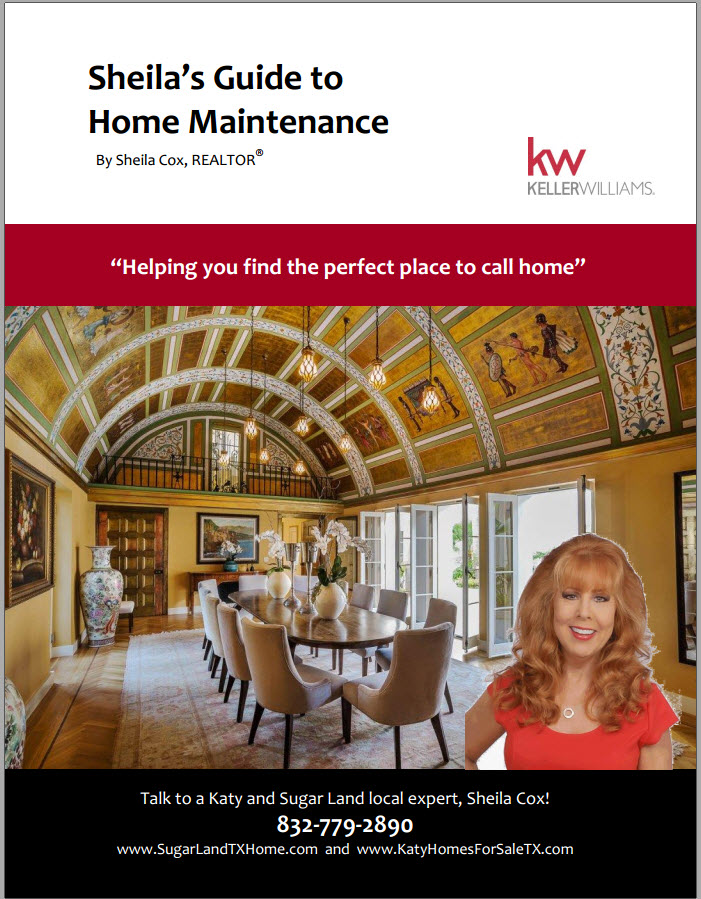 ---
Sugar Land Homes for Sale 
The perfect Sugar Land home for you depends on your priorities. I have narrowed the search and made it easier to find what you're looking for!
Find the best Sugar Land homes for sale…
---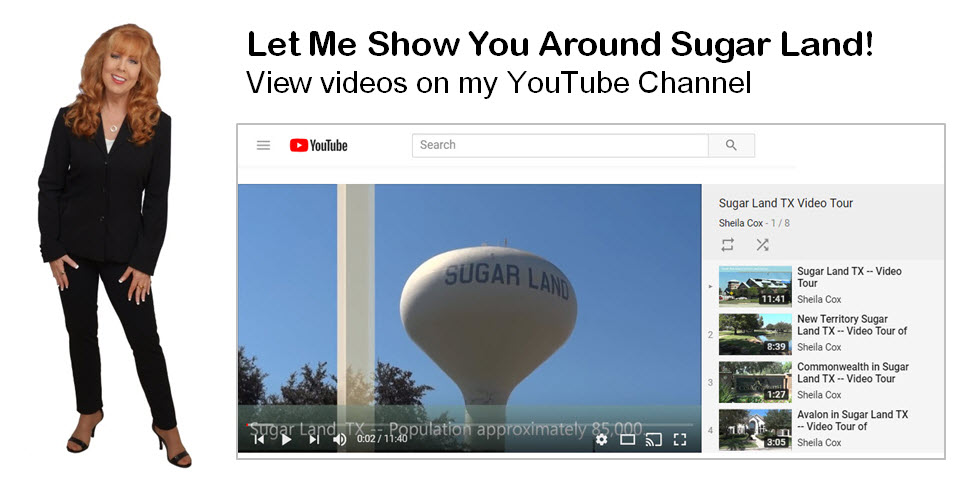 >> Go to Sugar Land TX Video Tour
---
What I Can Do for You
Candid Advice—I promise to give you candid advice on all homes and areas so you can make the best decisions. I won't ignore potential defects that can effect your home value or enjoyment.
Local Area Expertise—This isn't just my business…it's where I work and live. I will help you find the best location for your home purchase.
Great Data—I have a proprietary House Report to make sure that you get all the data and information you need to make a great home purchase.
Best Home Searches—Yes, you can search on your own, but no other home search available can filter down to the school level…and filter out the subdivisions that may be known to flood.
Easier Process—Moving your family (and possibly changing jobs) is stressful enough! I'm your real estate project manager and will guide you, step-by-step, through the process so you never miss an important deadline.
Network of Experts—My network of experts can make your transition to the area as smooth as possible. Need a painter, electrician, mover, insurance company, etc.? I can help.