One question that I get a lot is, "Should we buy a new home or an existing home?" A new home is one that has never been lived in while an existing home has been lived in by a previous owner. There are Pros and Cons either way that you should consider. Here are my home buying tips for purchasing a new versus resale home.
PROs for Purchasing a New Home May Include:
Lower maintenance costs during the first years of owning the home.

Lower energy costs because new homes are built with better energy saving materials and equipment than older homes.

More functional home designs and floorplans as well as up-to-date home fixtures.

Latest technology features such as pre-wired for a home computer network.

Possibly the ability to choose paint colors, floor types and colors, exterior colors, and other optional home features.
NOTE: There is typically a substantial markup on these items.
Builder incentives to lower the initial cost to purchase.

Easier to get to know neighbors because everyone is "new."
PROs for Purchasing an Existing (Resale) Home May Include:
Lower price per square foot than newly built homes.

Better locations and shorter commute times.

Mature landscaping in both the yard and throughout the neighborhood.

Proven track record of home values in the neighborhood.

Lower tax rates since more neighborhood features have already been paid for by home owners.

Sales contracts that are fair to both parties…not one-sided in favor of the builder.

Lower move-in costs (possibly) since home already has window coverings, landscaping, garage door openers, and other items that you will have to buy for a brand new home.

Easier for home inspector to find home defects because more time has passed since the home was constructed. NOTE: New homes may have hidden defects that are impossible for a home inspector to find.

More established school zone boundaries than for new neighborhoods.

Established community activities and events.

Quicker move-in date compared with building a home from scratch in a new neighborhood.
If you decide to buy a new home, make sure that you check out the builder first: http://houston.bbb.org/consumers/. Also make sure that you hire an inspector (read http://www.best2inspect.com/buyersguide.html for more information). And don't forget to bring your Realtor along when you view new home models! Remember: A Realtor's job is not "just" helping you find a house to buy…there are over 100 tasks that Realtors may perform for you during the home purchase process! Your Realtor should be on your side because she is your agent. The salesperson at the builder's model home office is not on your side…as an employee of the builder, he or she is looking out for the builder's best interest.
Before you decide to buy a new home, make sure you get up-to-speed on new home builder's warranties at  http://www.fairarbitrationnow.org/content/home-court-advantage-how-building-industry-uses-forced-arbitration-evade-accountability (scroll to the bottom and then click "Read the Full Report."
You will also find these articles interesting:
Selling Used Home in New Neighborhood 
I don't want to discourage you from buying a new home…Houston has some really great new home builders. But it's my job to make sure that you have all the information that you need to make a wise buying decision. 
NOTE: The Following rankings are from JD Powers 2010. I'm not aware of a more current list.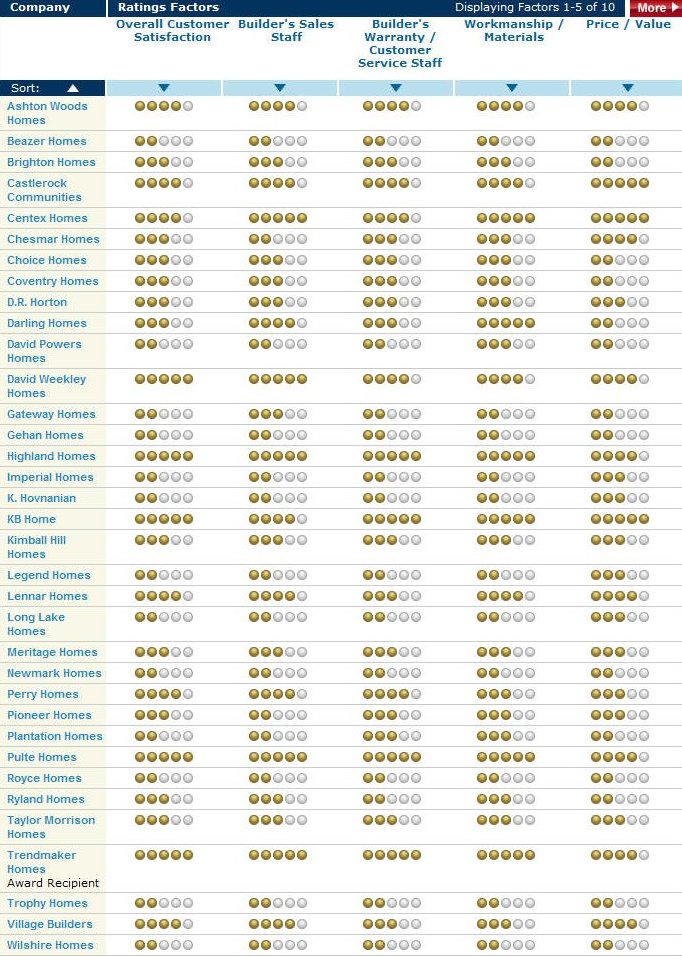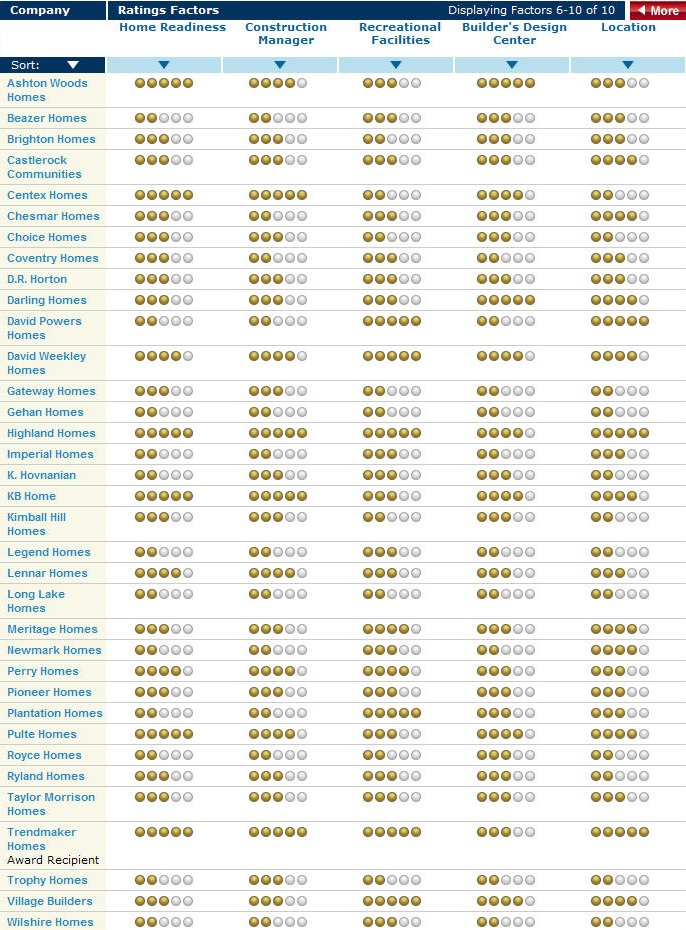 ---
Please share this info with your Friends!

Amazing Real Estate Tools – To Improve Your Journey
---
Featured Sugar Land Neighborhoods
---
If You Think This Website is Great, Wait 'till You Get Me As Your Agent!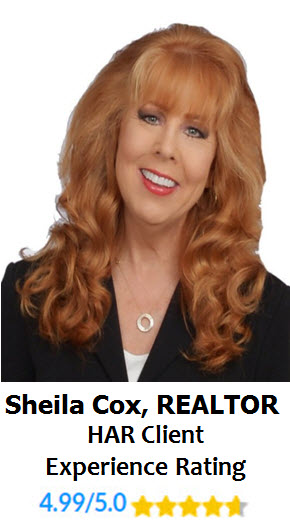 Candid Advice—I promise to give you candid advice on all homes and areas so you can make the best decisions. I won't ignore potential defects that can cost you money, or effect your resale value, in the future. My job is to protect you from defective homes as much as possible while helping you make a sound financial investment. (Read client testimonials)
Local Area Expertise—This isn't just my business…it's where I work and live (for 20 years) so I really know the area. I will help you narrow your options and find the best neighborhood for you based on your specifications. For long-term resale value, the neighborhood you choose is just as important as the home you buy. (Download my Ultimate Sugar Land Guide)
Great Data—I will give you the most in-depth data you have ever seen…to help you make the wisest decisions. This includes a professional CMA when you are ready to purchase a specific home…so you don't pay too much. Plus, my proprietary House Report (see sample) includes the data and information you need to ensure that you are making great home purchase. (Also see Pricing a Home Correctly)
Best Home Searches—Yes, you can search on your own, but no other home search available can filter down to the school level…and filter out the subdivisions that may be known to flood. Tell me exactly what you want, and I can narrow down your options better than any search you have access to. (Request a Custom Search)
Easier Process—Moving your family (and possibly changing jobs) is stressful enough. I'm your transaction manager and will guide you, step-by-step, through the process so you never miss an important deadline. I assist with inspections, repair negotiations, home warranties, HOA compliance inspections, hazard insurance, surveys, appraisals, title commitment, home warranties, title company, and more. (View helpful videos on my YouTube channel)
Network of Experts—My network of experts can make your transition to the area as smooth as possible. Need a painter, electrician, mover, insurance company, etc.? I can help! 
---
How I Work to Protect You
My job isn't "just" helping you find a house to buy…I'm helping you buy a home. There are over 100 tasks that I perform for you during the purchasing process. I'm looking out for you every step of the way and keeping my eye on the listing agent, the seller, the builder (if applicable), the lender, the inspector, and the title company. I'm on your side because I'm YOUR agent. I help with price analysis and negotiations, legal paperwork, inspections, repair negotiations, home warranties, HOA compliance inspections, hazard insurance, surveys, appraisals, title commitment, home warranties, and more. I have the expertise to help solve complicated problems that often occur in the process. Real estate is a huge financial and legal commitment. Don't you deserve to have a Five-Star real estate agent on your side? 
Please read:
⇒  Does My Agent Really Represent Me?
⇒  How Real Estate Commissions Are Paid
Take a look at a sample House Report that I do for my clients. This is the extra "due diligence" I do for you, to make sure that you are getting a great home. This is when I triple check taxes, schools, aerial maps, sex offenders in the area, flood zones, etc. NO other agent in the world does this! Check out p. 27 regarding the sample Flood Map info I provide.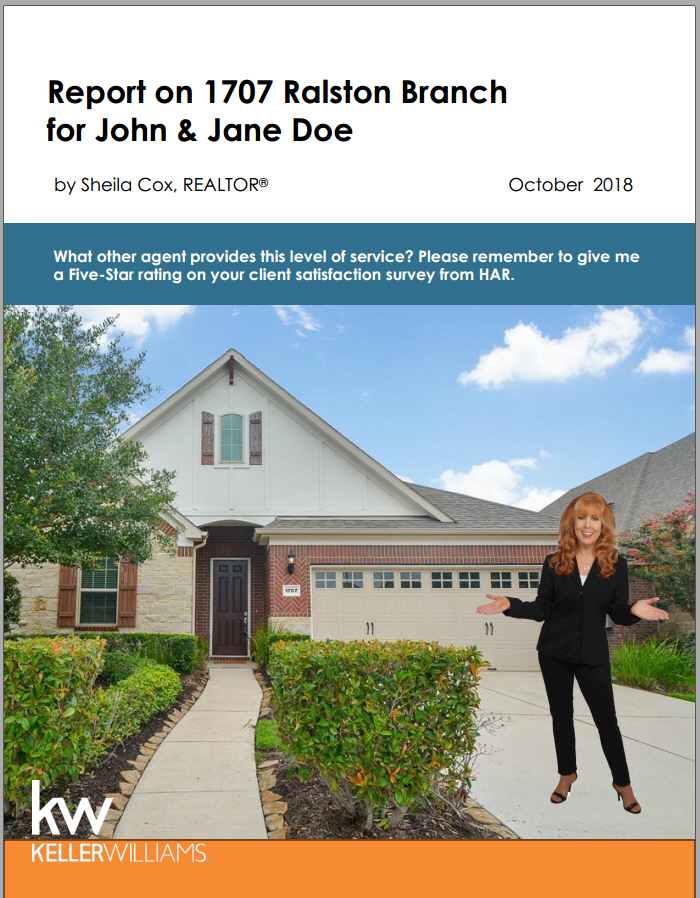 ---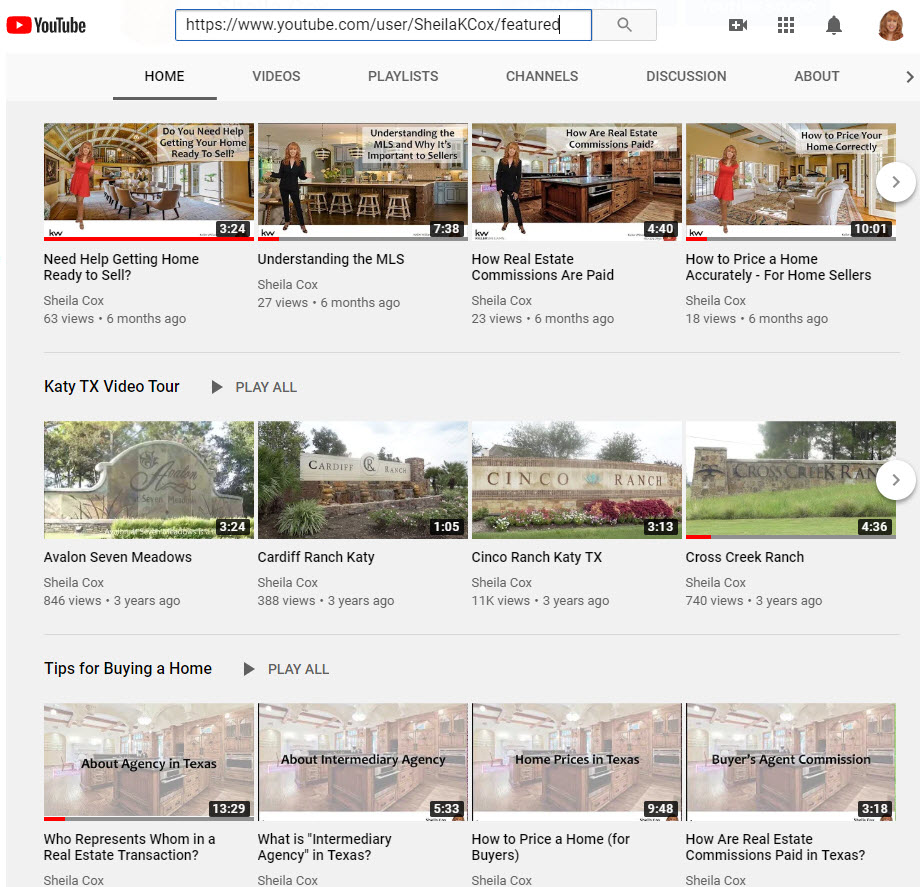 ---
Client Reviews