This list is not comprehensive. There are a lot of steps that your REALTOR® takes care of behind-the-scenes.
Call Sheila Cox for help at 832-779-2890
√

Action Item

Deadline

 

Unless you have cash to buy a home, contact three or four lenders to determine how much house you can afford and get rate quotes.

 

 

Determine how much money you will need to purchase a new home. Do you have enough? If not, create a budgetand start saving now.

 

 

Get approved for a loan. Don't forget the approval letter! We will need to submit it with an offer to buy a house…Sugar Land sellers will not typically accept an offer without a strong approval letter from a reputable (preferably a local lender).

 

 

Hire a Sugar Land real estate expert to help you with your purchase. You need a professional looking out for your best interest!

 

 

Do you need to sell your current home? Your Sugar Land real estate expert can help you with that too (and may offer a discount if you both buy and sell).

 

 

View homes that meet your specific needs.

 

 

Choose the right home for your needs.

 

 

Sign the legal paperwork and make an offer to buy the house that you chose. Be prepared to write two checks (which will be cashed): 1% earnest money to Title Company and $200-300 option fee to the Seller.

 

 

After the purchase offer is accepted, hire home and termite inspectors to check the home. This will cost $300 to $500.

 

 

Negotiate repairs to home as needed.

NOTE: If you are using an FHA loan, have all "conducive" termite conditions resolved to prevent loan problems.

 

 

Decide whether or not to exercise your Option. If you decide to continue with the purchase, the go to next step. Otherwise, return to viewing homes that meet your needs.

 

 

Tell lender to order the appraisal. Be prepared to pay an appraisal fee (approximately $400)…or it may be rolled into Closing costs.

 

 

Turn-in items for your loan application (W2s, tax returns, pay stubs, bank statements, etc) to lender as quickly as possible. Be prepared for a hassle! The lending process is very stringent these days.

 

 

Check your Title Commitment when you receive it…especially Schedule C. You typically have 5 days to "object in writing."

 

 

Will both buyers be at the Closing? If not, order a Power of Attorney with your lender…it has to be approved by lender and title company ahead of time.

 

 

Obtain home owner's hazard insurance. Make sure you get at least three quotes because rates can vary drastically. They will want the age of roof, your birthdates, current address, and more.

 

 

Make sure the survey is ordered in a timely manner, unless it is provided by the Seller. NOTE: Know the 10 Common Pitfalls to Closing on Your Home.

 

 

Make sure the HOA compliance inspection and resale certificate are ordered in a timely manner (if applicable).

 

 

Select your residential service contract ("home warranty").

 

 

Make sure all negotiated repairs are made in a timely manner.

 

 

Plan your move and order your utilities to be turned on the day you Close.

 

 

Make sure your Closing is scheduled with the Title Company.

 

 

Do your final walk-through the day before/of Closing.

 

 

Go to the settlement Closing. Each person signing (husband and wife) will need a photo ID and a cashier's check or wiring instructions.

 

 

Move into your new home and enjoy!

 

 

Check out these tips for decorating, remodeling, and updating your new home.

 

 

Make sure you receive a copy of your Deed (from the Title company) within a couple of weeks after Closing.

 
---
Please share this info with your Friends!

Amazing Real Estate Tools – To Improve Your Journey
---
Featured Sugar Land Neighborhoods
---
If You Think This Website is Great, Wait 'till You Get Me As Your Agent!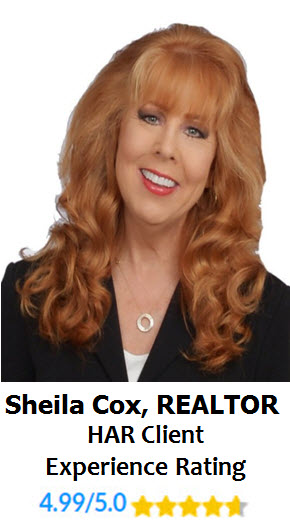 Candid Advice—I promise to give you candid advice on all homes and areas so you can make the best decisions. I won't ignore potential defects that can cost you money, or effect your resale value, in the future. My job is to protect you from defective homes as much as possible while helping you make a sound financial investment. (Read client testimonials)
Local Area Expertise—This isn't just my business…it's where I work and live (for 20 years) so I really know the area. I will help you narrow your options and find the best neighborhood for you based on your specifications. For long-term resale value, the neighborhood you choose is just as important as the home you buy. (Download my Ultimate Sugar Land Guide)
Great Data—I will give you the most in-depth data you have ever seen…to help you make the wisest decisions. This includes a professional CMA when you are ready to purchase a specific home…so you don't pay too much. Plus, my proprietary House Report (see sample) includes the data and information you need to ensure that you are making great home purchase. (Also see Pricing a Home Correctly)
Best Home Searches—Yes, you can search on your own, but no other home search available can filter down to the school level…and filter out the subdivisions that may be known to flood. Tell me exactly what you want, and I can narrow down your options better than any search you have access to. (Request a Custom Search)
Easier Process—Moving your family (and possibly changing jobs) is stressful enough. I'm your transaction manager and will guide you, step-by-step, through the process so you never miss an important deadline. I assist with inspections, repair negotiations, home warranties, HOA compliance inspections, hazard insurance, surveys, appraisals, title commitment, home warranties, title company, and more. (View helpful videos on my YouTube channel)
Network of Experts—My network of experts can make your transition to the area as smooth as possible. Need a painter, electrician, mover, insurance company, etc.? I can help! 
---
How I Work to Protect You
My job isn't "just" helping you find a house to buy…I'm helping you buy a home. There are over 100 tasks that I perform for you during the purchasing process. I'm looking out for you every step of the way and keeping my eye on the listing agent, the seller, the builder (if applicable), the lender, the inspector, and the title company. I'm on your side because I'm YOUR agent. I help with price analysis and negotiations, legal paperwork, inspections, repair negotiations, home warranties, HOA compliance inspections, hazard insurance, surveys, appraisals, title commitment, home warranties, and more. I have the expertise to help solve complicated problems that often occur in the process. Real estate is a huge financial and legal commitment. Don't you deserve to have a Five-Star real estate agent on your side? 
Please read:
⇒  Does My Agent Really Represent Me?
⇒  How Real Estate Commissions Are Paid
Take a look at a sample House Report that I do for my clients. This is the extra "due diligence" I do for you, to make sure that you are getting a great home. This is when I triple check taxes, schools, aerial maps, sex offenders in the area, flood zones, etc. NO other agent in the world does this! Check out p. 27 regarding the sample Flood Map info I provide.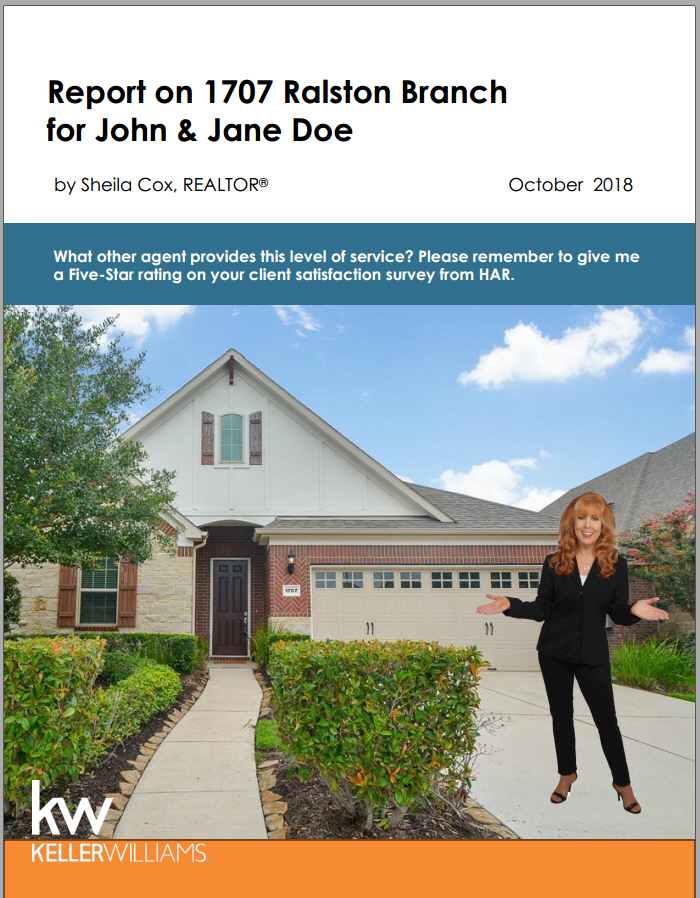 ---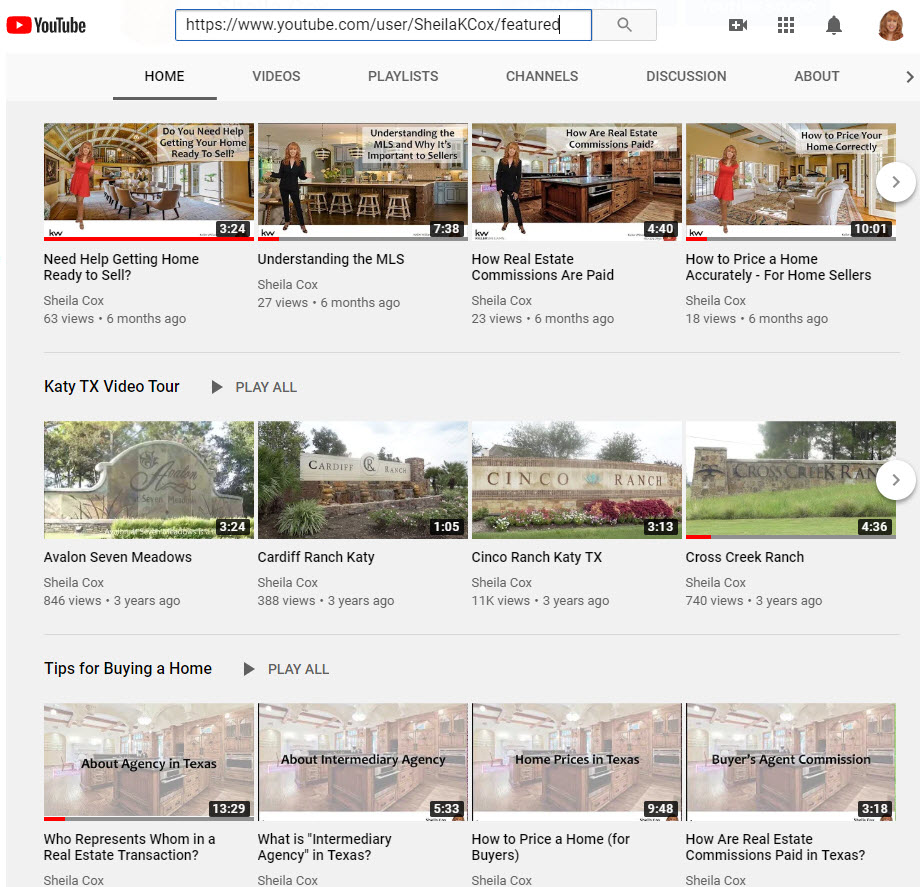 ---
Client Reviews