Please know that a home inspection is one of the most important parts of buying a home. But it can be overwhelming trying to find a reputable inspector who you can trust. I provide all my buyer clients with a list of licensed home inspectors in the area to make this process easier for you.
In Texas, the inspection phase is referred to as the "Option Period." Watch my video for an explanation…
The inspection should include information (including photos) on the condition of the following:
Appliances
Plumbing
Electrical
Air conditioning and heating
Ventilation
Roof and Attic
Foundation
General Structure
In choosing a home inspector, consider one that has been certified as a qualified and experienced member by a trade association. Ask if they: a) measure the foundation levels, b) check walls and ceiling with thermal camera, c) provide color photos in report. Also get them to hire your termite inspection. 
Most of the time, home inspectors will advise you to have an HVAC specialist check the AC and furnace. If you think this will be an issue, you should set that appointment up in advance as well. I recommend Hartford Services at 281-261-3333.  
Keep in mind that NO HOME IS PERFECT…not even new construction. The inspection is designed to report on any potential defects or problems with the home that may require repair. Not everything they report will be considered an actual defect by you; you must decide on whether or not the items noted require repair or not for your peace of mind. For example, I rarely see a home inspection report where the inspector does not note that the dirt is too high around the foundation of the home. This seems to be something that they always note because it could potentially hide termite activity around the home…and inspectors have to protect themselves against potential lawsuits. But this is something that you can easily fix when you move into the home.
NOTES
Should serious foundation or structural problems be indicated, the inspector will recommend that a structural engineer or other professional inspect it as well. This may include hydrostatic testing (which requires special permission from the Seller).
Stucco inspections are very important and require special permission from the Seller.
The home cannot "pass or fail" an inspection, and your inspector will not tell you whether he/she thinks the home is worth the money you are offering.
According to the Texas Real Estate Commission: "A home inspection is a limited visual survey and basic performance evaluation of systems and components of the house. It does not require the use of specialized equipment and is not a comprehensive investigative or exploratory probe to determine the cause or effect of deficiencies noted by the inspector."
I recommend being present for the last hour of the inspection. (It distracts the inspector if you are there the entire time, and then they miss things.)  This is to your advantage because you will be able to ask questions, and get tips for maintenance, and a lot of general information that will help you once you move into your new home.  Most important, you will see the home through the eyes of an objective third-party. But always keep in mind that an inspector's job is to report on all potential issues (like dirt around the foundation) and you need to be reasonable in your repair request negotiations with sellers.
Once the inspection is completed, you will have three options to take (*assuming you purchased an Option) in the original contract:
Terminate the Contract – If any serious defects are found with the home, then you can exercise your Option*, lose your Option Fee, but get your earnest money back. 
Ask for Repairs – If you do not have the cash on hand to make the repairs that you deem important, then you can ask the Seller to make those repairs in an Amendment to the sales contract. However, keep in mind that this is not recommended because home owners tend to hire the cheapest repairs possible and it's not guaranteed that repairs will be done in a satisfactory manner.
Ask for a Seller's Contribution to Closing Costs – If you would rather ensure the repairs are done to your satisfaction, then request a Seller's Contribution to Closing Costs (SC) which is a credit at Closing that will provide you with more cash on hand, after the completion of the sale, so that you can hire your own repairs.
Never send an inspection report to your lender and avoid putting a long list of repairs in an Amendment, or it may impact your home loan.
---
Please share this info with your Friends!

Amazing Real Estate Tools – To Improve Your Journey
---
Featured Sugar Land Neighborhoods
---
If You Think This Website is Great, Wait 'till You Get Me As Your Agent!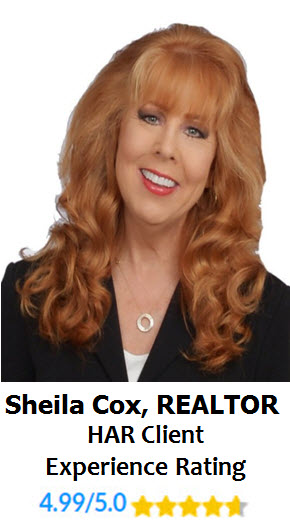 Candid Advice—I promise to give you candid advice on all homes and areas so you can make the best decisions. I won't ignore potential defects that can cost you money, or effect your resale value, in the future. My job is to protect you from defective homes as much as possible while helping you make a sound financial investment. (Read client testimonials)
Local Area Expertise—This isn't just my business…it's where I work and live (for 20 years) so I really know the area. I will help you narrow your options and find the best neighborhood for you based on your specifications. For long-term resale value, the neighborhood you choose is just as important as the home you buy. (Download my Ultimate Sugar Land Guide)
Great Data—I will give you the most in-depth data you have ever seen…to help you make the wisest decisions. This includes a professional CMA when you are ready to purchase a specific home…so you don't pay too much. Plus, my proprietary House Report (see sample) includes the data and information you need to ensure that you are making great home purchase. (Also see Pricing a Home Correctly)
Best Home Searches—Yes, you can search on your own, but no other home search available can filter down to the school level…and filter out the subdivisions that may be known to flood. Tell me exactly what you want, and I can narrow down your options better than any search you have access to. (Request a Custom Search)
Easier Process—Moving your family (and possibly changing jobs) is stressful enough. I'm your transaction manager and will guide you, step-by-step, through the process so you never miss an important deadline. I assist with inspections, repair negotiations, home warranties, HOA compliance inspections, hazard insurance, surveys, appraisals, title commitment, home warranties, title company, and more. (View helpful videos on my YouTube channel)
Network of Experts—My network of experts can make your transition to the area as smooth as possible. Need a painter, electrician, mover, insurance company, etc.? I can help! 
---
How I Work to Protect You
My job isn't "just" helping you find a house to buy…I'm helping you buy a home. There are over 100 tasks that I perform for you during the purchasing process. I'm looking out for you every step of the way and keeping my eye on the listing agent, the seller, the builder (if applicable), the lender, the inspector, and the title company. I'm on your side because I'm YOUR agent. I help with price analysis and negotiations, legal paperwork, inspections, repair negotiations, home warranties, HOA compliance inspections, hazard insurance, surveys, appraisals, title commitment, home warranties, and more. I have the expertise to help solve complicated problems that often occur in the process. Real estate is a huge financial and legal commitment. Don't you deserve to have a Five-Star real estate agent on your side? 
Please read:
⇒  Does My Agent Really Represent Me?
⇒  How Real Estate Commissions Are Paid
Take a look at a sample House Report that I do for my clients. This is the extra "due diligence" I do for you, to make sure that you are getting a great home. This is when I triple check taxes, schools, aerial maps, sex offenders in the area, flood zones, etc. NO other agent in the world does this! Check out p. 27 regarding the sample Flood Map info I provide.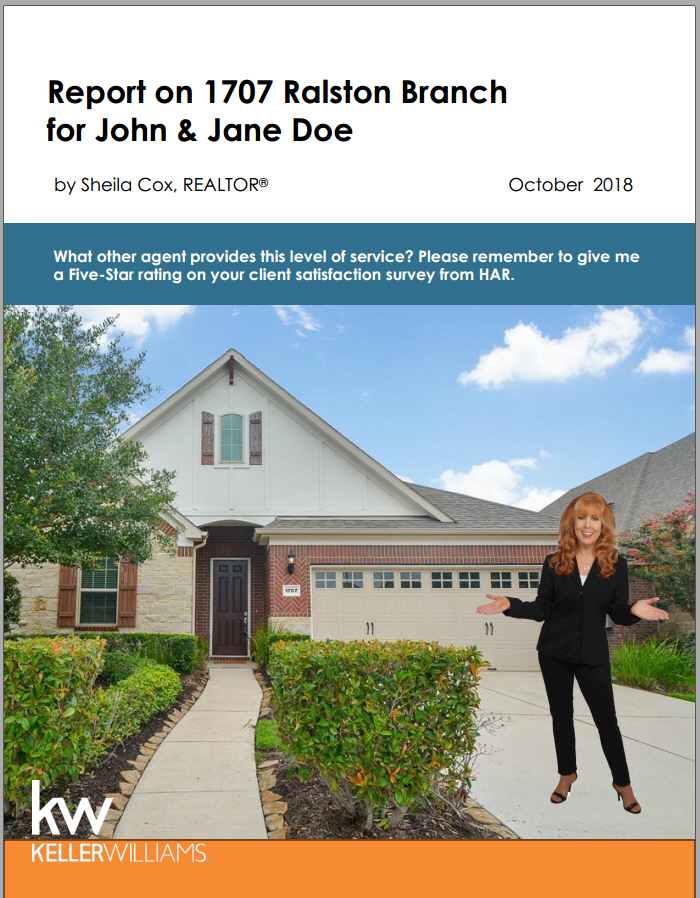 ---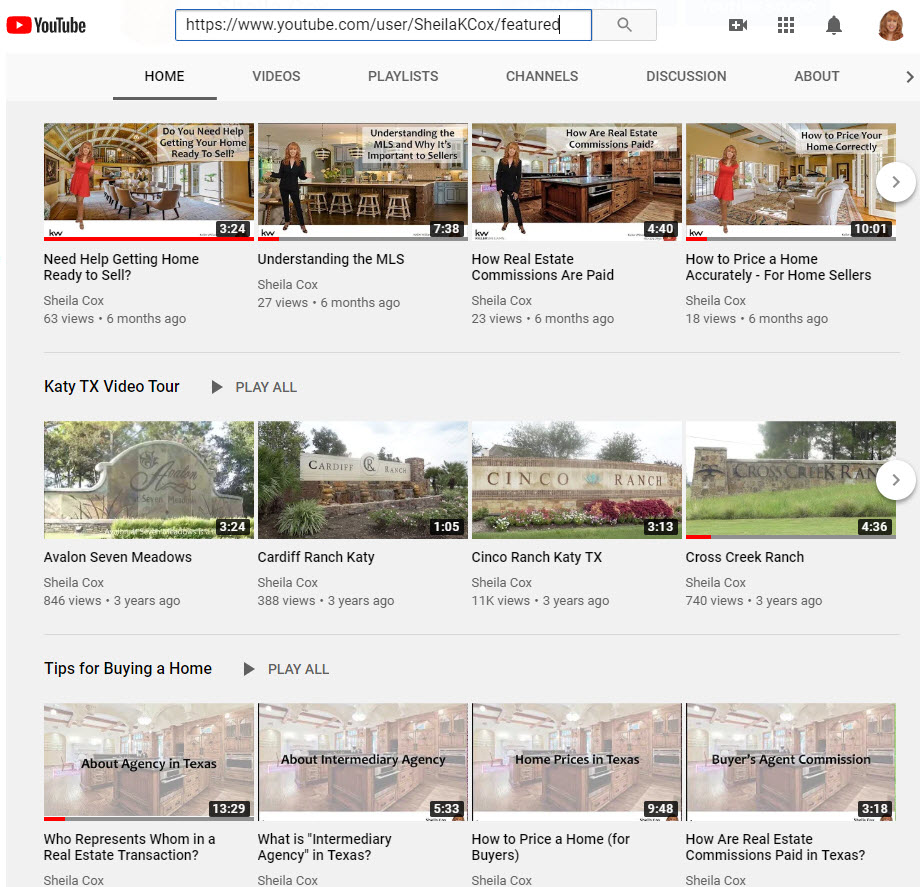 ---
Client Reviews