Preliminary Phase: Can You Afford a Home?
If you are buying a home in Texas, then you need to learn about the home buying process, which may be different than other states. One thing to consider is that before you even begin the process of searching for a home, you must:
Determine how much house you can afford. A lender is the best place to get that information…it is part of the pre-qualification process.

Determine if you will actually qualify for a loan. Some good people don't, under today's stricter lending guidelines. You will need a pre-approval letter from a lender to submit with an offer on a home in Sugar Land….Seller's almost always require one these days!

Determine how much it will cost to buy a home. Do you have enough money on hand for the earnest money, option fee, down payment, closing costs, inspections, fees, etc?
I like to break the home buying process down into seven phases.
---
Search Phase: Find the Home You Want
This is where my Automated Updates comes in handy. Never miss out on another great home! My customized home search will check all MLS listings (including distressed properties) daily and inform you when a house that meets your criteria hits the market. This is the most accurate and up-to-date house search available! And it's great for out-of-town buyers who need to search for homes online.
Touring the Neighborhood With a Local Expert
When you are ready to take a look at houses, then let me know and I will set up the appointments with the sellers, create a map, print out the brochures, and drive you around to see those homes. As we go from house to house, I will point out special points of interest in Sugar Land to get you familiar with the area. It's very helpful to have a local expert show you around the area…especially if you are new to Sugar Land or Fort Bend County.
But what if you or your spouse are located out of reach of a local tour? I am also able to video tape a walk-through of homes when need be.
Sometimes buyers have difficulty choosing between two or three houses. I have a fantastic Buyer Decision Analysis spreadsheet that helps you to score houses and compare them to make it easier for you to make a wise decision. (See sample below)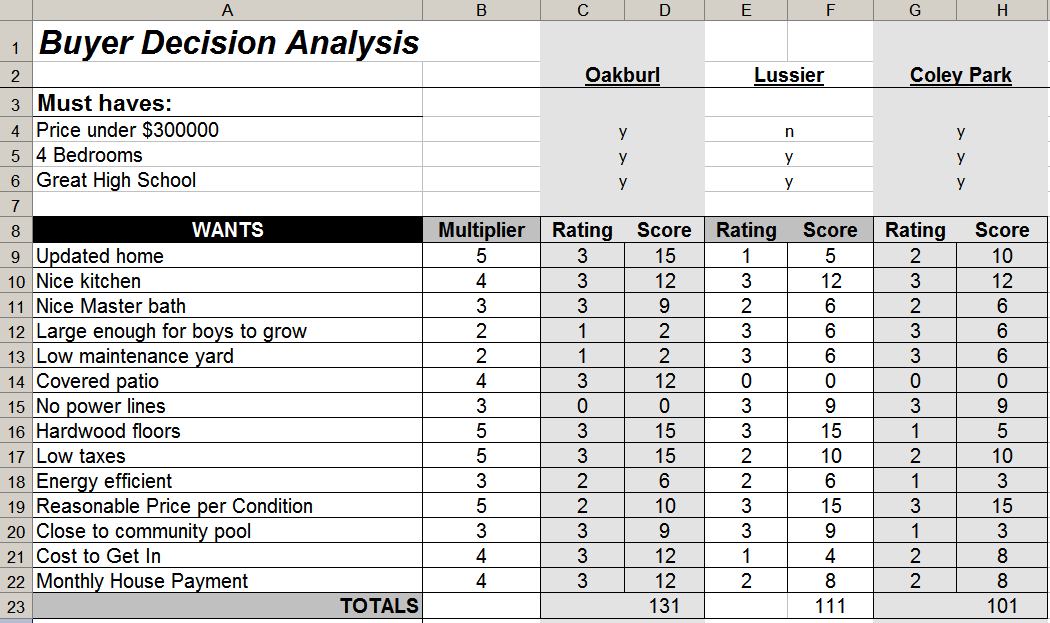 ---
Offer Phase: Analyze the Property and Make An Offer
When you find the house that you want to buy, then you move into the Offer Phase. But before you make an offer, you need to know what you're buying before you buy. That's part of my Unknown Hazards Protection. I will research your home of choice and create an 18+ page house report so you will know everything there is to know about a house before you make an offer. This report includes tax data, school details with demographics, possible environmental hazards, possible sex offenders on that street, flood data, and more! Where else can you get this level of service?!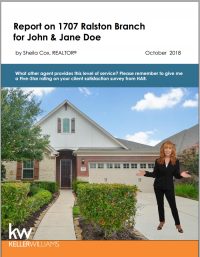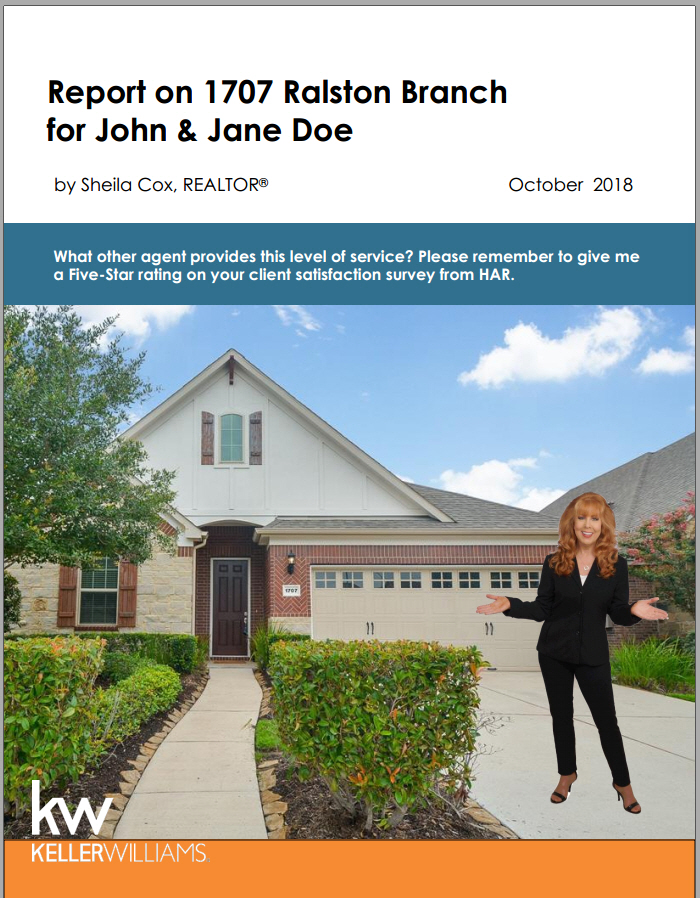 »  View Sample Report
Fair warning! There is a lot of paperwork involved in buying a home in Texas. Why hassle with fax machines and scanners? My brokerage, Keller Williams, has the most innovative online paperwork solution available. So you can eSign your paperwork easily online…and so can your seller! This is especially useful for all those buyers who live out of the area and are relocating here. Or, if you have a spouse that hasn't moved here yet, this is the perfect way to make it easy for him or her to sign the necessary documents.
---
Option Phase: Thoroughly Inspect the Property and Negotiate Repairs
In Texas, you can buy an "option period" (usually 10 days) from the seller for $200-$300 that gives you the irrevocable privilege to back out of the sales contract for any reason, and still receive your 1 percent earnest money back. This gives you time to have the home thoroughly inspected and find any defects that you cannot live with. It also allows time to negotiate repairs with the Seller. At the end of the Option Period (and the timing is very strict) you can do one of the following:
If you "exercise" your option, you lose your option fee, but you get your earnest money back.
–Or–

If you do not exercise your option, then the option fee is usually applied toward your closing costs.
Please know that a home inspection is one of the most important parts of buying a home. But it can be overwhelming trying to find a reputable inspector who you can trust. I provide all my buyer clients with a list of licensed home inspectors in the area to make this process easier for you. Plus, I will negotiate necessary repairs for you with the selling agent…before you close on the home.
In addition, we have many great homes in the Sugar Land area, but some of them may need your personal touch. It's difficult to estimate these costs ahead of time or to know who to hire. I can help by estimating costs and by recommending local contractors who provide good quality service at reasonable prices. Plus, since I have remodeled many homes myself, I can help answer questions that you may have and get you going in the right direction.
---
Pending Phase: Satisfy the Lender and Title Company Requirements
If you go past the Option Period and continue the buying process, then you move into the Pending Phase where the focus is on the lender and the title company. This is when you will need to diligently pursue getting your loan, providing all the documentation that the lender requires in a timely manner. This is not for the "weak at heart"! Not only is the loan process much more difficult than it was before 2008, there are also strict time guidelines in the purchase contract regarding the loan application process, and if you do not follow them, you can lose your 1 percent earnest money (and the house).
NOTE: In Texas, title companies are neutral, third-party companies who handle the closing and lending documents to purchase a home. We do not close in attorney offices.
During this phase you will also:
Select your home owner's "hazard" insurance (get three quotes to get the best price).

Select your residential service contract company.
This is where my Repair Protection kicks in. Since I believe that all buyers need a residential service contract (a.k.a. home warranty) on a newly purchased home to help off-set future repair costs, I will either negotiate the Seller to pay for one, or else I will pay for it myself up to $500.
---
Closing Phase: Sign On The Dotted Line
As previously stated, in Texas, title companies are neutral, third-party companies who handle the closing and lending documents to purchase a home. We do not close in attorney offices.
About a week in advance, I will schedule the closing with you and the title company. We will meet at the title company on the day of closing, sit in a conference room with an escrow officer (who is also a notary), and you will sign the legal documents to purchase the home.
You will need to bring two forms of ID with you to the closing.
---
Follow-up Phase: Enjoying and Maintaining the Home
After you "Close and Fund" you will receive the keys to your new home! If you would like, I will wait a few weeks to let you move in, and then I will photograph your home after you are settled and create a "Just Moved" video that you can email to all your loved ones. This is a wonderful way for you to show your new home to friends and family who don't live close-by.
And, after the sale, I stay in touch by sending you a Monthly Home Maintenance list and other items of value that will help you as a home owner. I usually become friends with my clients, and I enjoy keeping in touch with them.
»  Terms to Know: http://www.hud.gov/offices/hsg/sfh/buying/glossary.cfm#top
---
Please share this info with your Friends!

Amazing Real Estate Tools – To Improve Your Journey
---
Featured Sugar Land Neighborhoods
---
If You Think This Website is Great, Wait 'till You Get Me As Your Agent!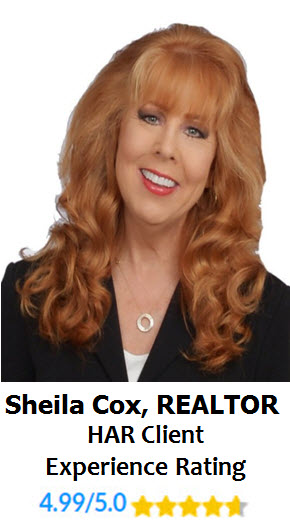 Candid Advice—I promise to give you candid advice on all homes and areas so you can make the best decisions. I won't ignore potential defects that can cost you money, or effect your resale value, in the future. My job is to protect you from defective homes as much as possible while helping you make a sound financial investment. (Read client testimonials)
Local Area Expertise—This isn't just my business…it's where I work and live (for 20 years) so I really know the area. I will help you narrow your options and find the best neighborhood for you based on your specifications. For long-term resale value, the neighborhood you choose is just as important as the home you buy. (Download my Ultimate Sugar Land Guide)
Great Data—I will give you the most in-depth data you have ever seen…to help you make the wisest decisions. This includes a professional CMA when you are ready to purchase a specific home…so you don't pay too much. Plus, my proprietary House Report (see sample) includes the data and information you need to ensure that you are making great home purchase. (Also see Pricing a Home Correctly)
Best Home Searches—Yes, you can search on your own, but no other home search available can filter down to the school level…and filter out the subdivisions that may be known to flood. Tell me exactly what you want, and I can narrow down your options better than any search you have access to. (Request a Custom Search)
Easier Process—Moving your family (and possibly changing jobs) is stressful enough. I'm your transaction manager and will guide you, step-by-step, through the process so you never miss an important deadline. I assist with inspections, repair negotiations, home warranties, HOA compliance inspections, hazard insurance, surveys, appraisals, title commitment, home warranties, title company, and more. (View helpful videos on my YouTube channel)
Network of Experts—My network of experts can make your transition to the area as smooth as possible. Need a painter, electrician, mover, insurance company, etc.? I can help! 
---
How I Work to Protect You
My job isn't "just" helping you find a house to buy…I'm helping you buy a home. There are over 100 tasks that I perform for you during the purchasing process. I'm looking out for you every step of the way and keeping my eye on the listing agent, the seller, the builder (if applicable), the lender, the inspector, and the title company. I'm on your side because I'm YOUR agent. I help with price analysis and negotiations, legal paperwork, inspections, repair negotiations, home warranties, HOA compliance inspections, hazard insurance, surveys, appraisals, title commitment, home warranties, and more. I have the expertise to help solve complicated problems that often occur in the process. Real estate is a huge financial and legal commitment. Don't you deserve to have a Five-Star real estate agent on your side? 
Please read:
⇒  Does My Agent Really Represent Me?
⇒  How Real Estate Commissions Are Paid
Take a look at a sample House Report that I do for my clients. This is the extra "due diligence" I do for you, to make sure that you are getting a great home. This is when I triple check taxes, schools, aerial maps, sex offenders in the area, flood zones, etc. NO other agent in the world does this! Check out p. 27 regarding the sample Flood Map info I provide.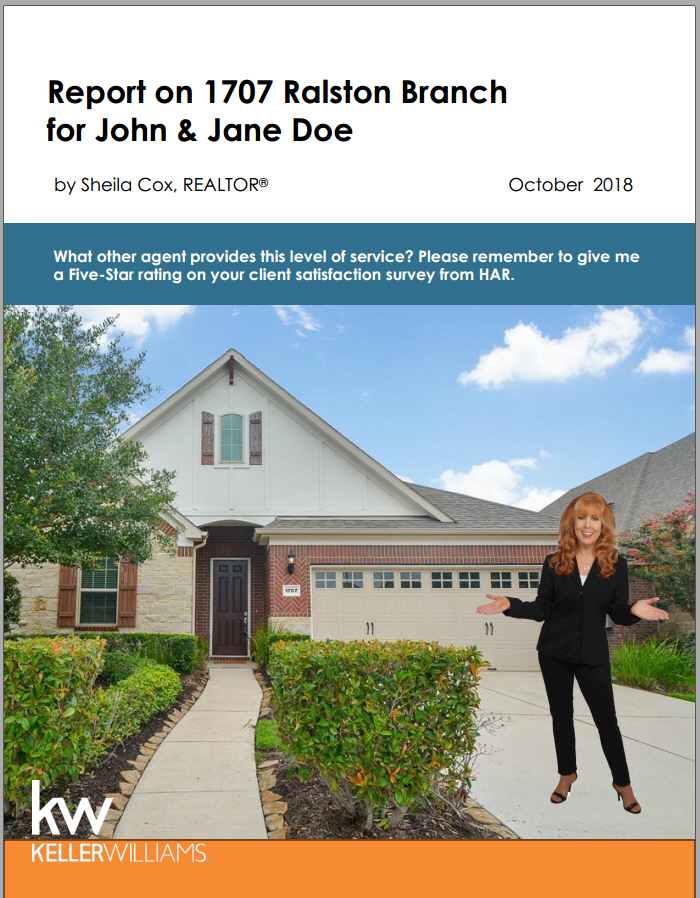 ---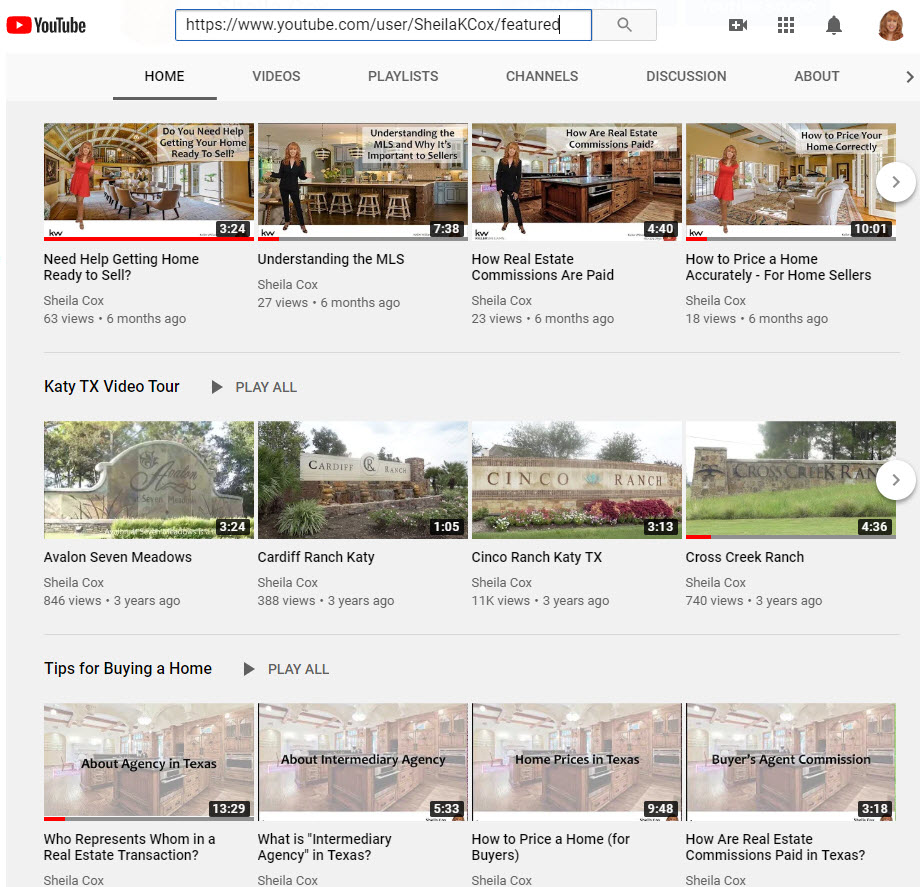 ---
Client Reviews