"If you're not sure whether you need a real estate agent or not, please take a look at Do I Need a Real Estate Agent to help you decide."
---
  Many of these items are specific to Texas agents.
___ Did your agent give you the "Information About Brokerage Services" notice that is legally required by the Texas Real Estate Commission before showing you houses? Can your agent effectively explain it?
___ Did your agent provide all the other necessary disclosures, notices, and the Buyer's Representation Agreement to you before showing you houses? Be careful! You don't want to find out after-the-fact that your agent actually represents the Seller.
___ Does your agent provide a detailed 18+ page house report on a home (see my sample), before you make the offer, to ensure that you know what you are buying before you make the purchase? This report should include information on the home's price history, comparable sales numbers, school ratings, flood plain, tax info, environmental hazards (if any), near-by sex offenders (if any) at a minimum.
___ Can your agent effectively explain the HOA maintenance fees, MUD and LID taxes, compliance certificate requirements, amenities, property tax rates, school performance ratings, and other important information for the neighborhoods you are looking at?
___ Does your agent know how to provide you with an accurate CMA (price analysis) on a home before you make an offer? Is he or she committed to helping you get the right price or does the agent just want you to buy the highest priced home you can afford?
___ Does your agent point out possible defects of homes when you tour them or does your agent always seem to overlook the obvious problems of a home and try to convince you that they don't matter? (Check my client satisfaction rating.)
___ Does your agent actually show you homes or does he or she expect you to drive the neighborhood on your own and then contact the listing agent directly to let you see the house? A dedicated agent wants to be with you every step of the way.
___ Has your agent set up a customized automatic home search for you that is pulled directly form the local MLS? Or are you still trying to find homes on your own using the limited online search Websites available in your area? These programs (such as Realtor.com, Zillow, Trulia, and Homes.com) can be outdated very quickly showing contract-pending homes as "active."
___ Does your agent use an online paperwork system where you can e-sign documents instead of having to fax and scan them (which is sometimes challenging and time-consuming)? What if your spouse is still back home in another state or country? You need to be able to e-sign!
___ Does your agent offer at least an 18-month "peace of mind" guarantee in which he or she will greatly reduce the sales commission if they have to relist your home within 18 months of purchase (due to job transfer, for example)?
___ Does your agent work to negotiate a residential service contract (aka, home warranty) in the deal or provide one for you to protect you from too many future home repairs?
___ Does your agent have at least a 4.5 star client satisfaction rating with the local board of area Realtors? What's your agent's YELP rating, Homes.com endorsements, Angie's List reviews, and so on?
___ Does your agent have 20 years experience? (Trick question.) IT DOESN'T NECESSARILY MATTER! There are  terrible agents with 30+ years of experience who even have a broker's license. And there are outstanding agents with only a couple of years experience. Time does not equal quality in this business. Time cannot guarantee attitude, dedication, integrity, intelligence, or commitment to customer service. Check their satisfaction rating...this is a free service for all members of the Houston Association of Realtors (HAR). If your agent hasn't signed up, maybe they have something to hide.
---
Please share this info with your Friends!

Amazing Real Estate Tools – To Improve Your Journey
---
Featured Sugar Land Neighborhoods
---
If You Think This Website is Great, Wait 'till You Get Me As Your Agent!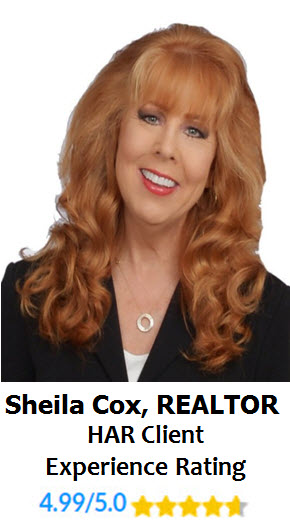 Candid Advice—I promise to give you candid advice on all homes and areas so you can make the best decisions. I won't ignore potential defects that can cost you money, or effect your resale value, in the future. My job is to protect you from defective homes as much as possible while helping you make a sound financial investment. (Read client testimonials)
Local Area Expertise—This isn't just my business…it's where I work and live (for 20 years) so I really know the area. I will help you narrow your options and find the best neighborhood for you based on your specifications. For long-term resale value, the neighborhood you choose is just as important as the home you buy. (Download my Ultimate Sugar Land Guide)
Great Data—I will give you the most in-depth data you have ever seen…to help you make the wisest decisions. This includes a professional CMA when you are ready to purchase a specific home…so you don't pay too much. Plus, my proprietary House Report (see sample) includes the data and information you need to ensure that you are making great home purchase. (Also see Pricing a Home Correctly)
Best Home Searches—Yes, you can search on your own, but no other home search available can filter down to the school level…and filter out the subdivisions that may be known to flood. Tell me exactly what you want, and I can narrow down your options better than any search you have access to. (Request a Custom Search)
Easier Process—Moving your family (and possibly changing jobs) is stressful enough. I'm your transaction manager and will guide you, step-by-step, through the process so you never miss an important deadline. I assist with inspections, repair negotiations, home warranties, HOA compliance inspections, hazard insurance, surveys, appraisals, title commitment, home warranties, title company, and more. (View helpful videos on my YouTube channel)
Network of Experts—My network of experts can make your transition to the area as smooth as possible. Need a painter, electrician, mover, insurance company, etc.? I can help! 
---
How I Work to Protect You
My job isn't "just" helping you find a house to buy…I'm helping you buy a home. There are over 100 tasks that I perform for you during the purchasing process. I'm looking out for you every step of the way and keeping my eye on the listing agent, the seller, the builder (if applicable), the lender, the inspector, and the title company. I'm on your side because I'm YOUR agent. I help with price analysis and negotiations, legal paperwork, inspections, repair negotiations, home warranties, HOA compliance inspections, hazard insurance, surveys, appraisals, title commitment, home warranties, and more. I have the expertise to help solve complicated problems that often occur in the process. Real estate is a huge financial and legal commitment. Don't you deserve to have a Five-Star real estate agent on your side? 
Please read:
⇒  Does My Agent Really Represent Me?
⇒  How Real Estate Commissions Are Paid
Take a look at a sample House Report that I do for my clients. This is the extra "due diligence" I do for you, to make sure that you are getting a great home. This is when I triple check taxes, schools, aerial maps, sex offenders in the area, flood zones, etc. NO other agent in the world does this! Check out p. 27 regarding the sample Flood Map info I provide.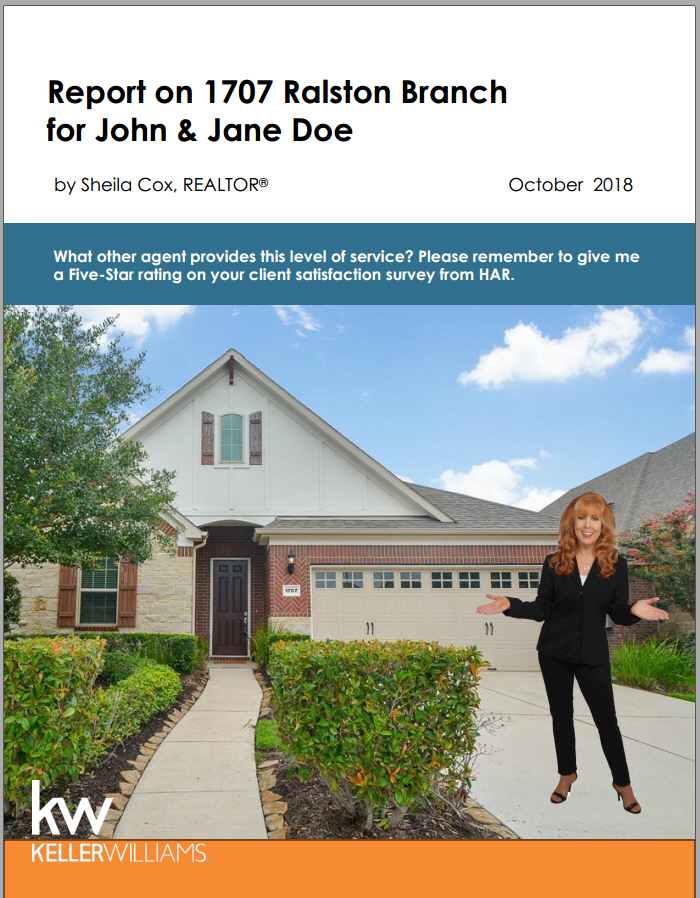 ---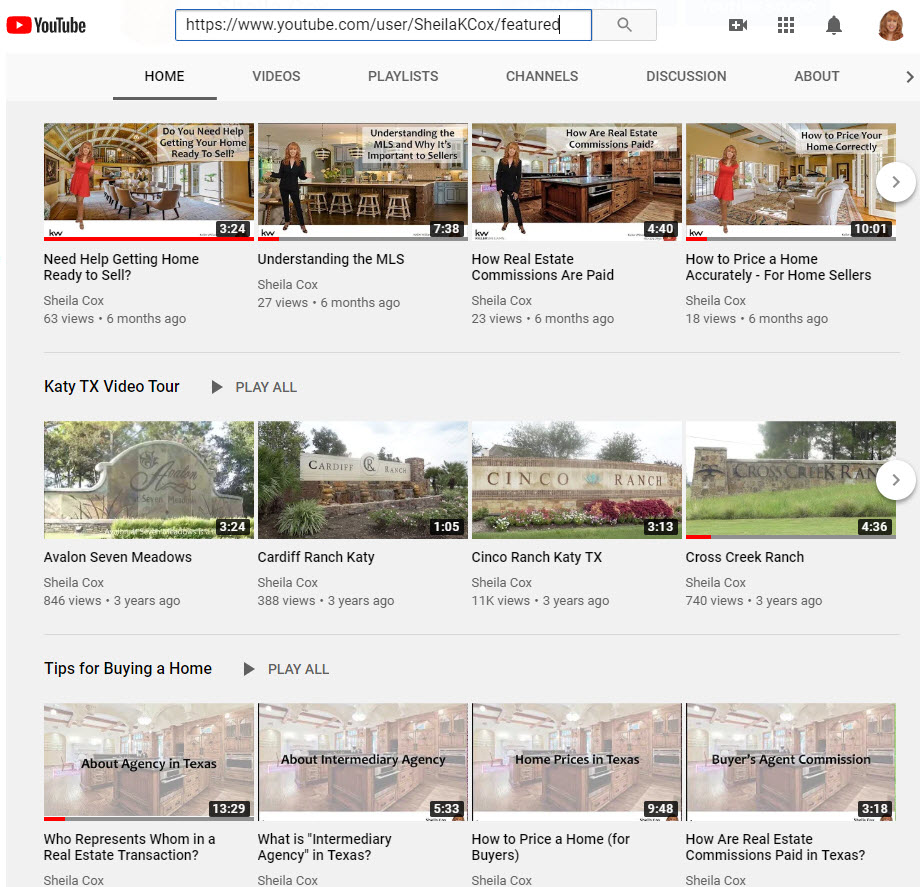 ---
Client Reviews