There are many Sugar Land golf courses and more in the surrounding area:
Sweetwater Country Club
Sugar Creek Country Club
Greatwood Pubic Course
Houstonian Golf & Country Club (aka Shadow Hawk)
Pecan Grove Country Club
Fort Bend Country Club
Quail Valley
» View a list of Sugar Land golf course homes for sale
Sweetwater
"Designed by architect Roger Packard, Sweetwater opened its first 9 holes in late 1982. Host to the LPGA Hall of Fame Golf Classic in July 1984 & 85.
Sweetwater Country Club now lives on as a formidable test in golf for the firmly established family community culture of Sugar Land. Two courses (Pecan & Cypress) continue to offer a diverse challenge to golfers of all levels. On Pecan, players will experience lengthy holes of relatively open play, susceptible to ever present Texas winds and at a turn begin winding through majestic pecan groves with the tranquility of aged Spanish moss. Those who would rather play a shorter test are constantly challenged by the emphasis of position over length to avoid the water hazards, strategic bunkers and uneven lies of the Cypress course."
–Source: Sweetwater Country Club
Sugar Creek
 "Sugar Creek Country Club's 27 hole golf course features a traditional layout and is one of the best in the Houston area. Established in 1972, this course puts a premium on shot placement off the tees. There are opportunities for long hitters to cut off yardage but not without the risk of posting a big number. Sugar Creek Country Club is a true shot makers course with a good mix of bunkered greens and water hazards that will keep every golfer on their toes."
–Source: Sugar Creek Country Club
Greatwood
 The Greatwood Golf Course is a public golf course that opened in 1990 and was voted a Top-25 Best in Texas by the Dallas Morning News and a Top-Rated public course by the Houston Chronicle. It is an 18-hole facility designed by Carlton Gipson and features 6,836 yards of golf from the longest tees for a par of 72 . The course rating is 72.3 and it has a slope rating of 138 on Bermuda grass. 
–View more info: Greatwood Golf Course

Houstonian/Shadow Hawk
"At the first light of day on October 30, 1999, the Honorable George H. W. Bush, 41st President of the United States, hit a drive straight and true down the middle of the first hole to commence the first round played at Shadow Hawk Golf Club, eighteen holes designed by preeminent architect Rees Jones on two hundred and forty acres of property winding through old Pecan trees and several large lakes. This land in Richmond, Texas, which is approximately twenty-five miles southwest of downtown Houston, was chosen because of its native character. The vision, several years in the making, is a straightforward concept: create and operate a small stand alone private golf club offering a rare golf experience: a peaceful refuge from the city, but still close by, where one can quietly entertain friends, be with family, or just get away to enjoy a more reserved environment than that of a fast paced town. Shadow Hawk's distinguished membership is capped at 325 total members. Accessibility to the course, even on Saturday mornings, is a given and rounds of four hours are considered too slow by most members even by those who walk with a caddie or carry their own clubs. A service minded staff is at the ready, and the clubhouse space comfortably fits the understated yet elegant feel of the Club. 
Shadow Hawk's property is an immaculately maintained natural setting. In keeping with the owners' and Mr. Jones's mutual respect for the tradition of the game, the course design is a throw-back to old style architecture with small greens slightly elevated and a very well defined presentation of where to play, although many of the challenges are subtle and appreciated more over time after multiple rounds. Along with generous landing areas off the tee and a variety of tee and hole locations, the course has proven to be a very enjoyable member's course in that it retains a freshness for the repeat player. And, although University of Houston junior Andy Sanders set the course record of 62 strokes in 2000 on his way to picking up one of two berths in sectional qualifying for the USGA's United States Open Championship at Pebble Beach, the course has held its own as a test for the expert player when it is set up for that challenge. Those tests have come most notably during the three other sectional qualifying events for the U.S. Open Championship held at the club in 2002, 2004, and 2008 as well as during the 2005 U.S. Women's Mid-Amateur Championship played at Shadow Hawk. The Club was recently selected by the United States Golf Association to host the U.S. Men's Mid-Amateur Championship in 2011. As Shadow Hawk closes in on ten years of operation, the Club strives to maintain and refine its founding concepts to offer its Members and their Guests a rare golf experience on a daily basis."
–Source: Houstonian Golf & Country Club
Pecan Grove
 "Pecan Grove Plantation features a beautiful 27-hole championship golf course designed by Carlton Gipson. The traditional layout lined with magnificent pecan and oak trees provide three distinct golfing experiences. From novices to the more experienced, Pecan Grove Plantation gives members the opportunity to play a truly challenging yet fair course day after day. Members also have access to a full practice facility and putting green, and our staff of golf professionals directs private lessons, clinics, and tournaments year around. Pecan Grove Plantation test players' skills in surroundings of unparalleled beauty."
–Source: Pecan Grove Country Club
Fort Bend Country Club
 "The scenic, tree-lined and strategically bunkered 6424 yard, par 71 golf course is a challenge for all levels of skill. Our member-owners have access to the course at all times without making tee times and also have the option of owning their own golf cart. The facilities include a driving range, a short game practice area and a putting green to allow members to improve their skills. 
The Men's and Women's Golf Associations are very active with tournaments scheduled throughout the year. In addition, to the Stroke Play Championships, Match Play Championships, Member-Guests and Member-Member Tournaments , there are also fun seasonal scramble for the beginning and occasional golfers. At Fort Bend Country Club we strive to provide an enjoyable golf experience for every level of player.
The golf pro shop houses a full supply of the latest golf equipment and the most fashionable attire for the golfer. Our Class "A" PGA. Golf Professional, Gene Amman, offers not only private lessons, but also provides group lessons and clinics covering all areas of the game. Fort Bend Country Club is the home course for the 2002 and 2003 Texas State Amateur Champion and the Lamar Consolidated High School golf team, the district champions since 1997."
–Source: Fort Bend Country Club 
Quail Valley
"Spread across 400 acres and 36 holes is Quail Valley Golf Course, located in Missouri City, Texas. Our course ranks among the finest in Houston golf, a short drive southwest of the city. Designers intended Quail Valley to be a country club before Missouri City acquired it, enabling the course to offer Houston golf enthusiasts an exclusive feel at an accessible price.
But don't play and leave. Stick around and enjoy our redesigned Bluebonnet Grille at the 37th Hole, serving our famous seafood and sandwich plates. Unwind with your favorite drink from our bar as you enjoy the Quail Valley atmosphere with your friends. We'd love to show you our amenities at our affordable prices."
–Source: Quail Valley Golf Course 
---
Please share this info with your Friends!

Amazing Real Estate Tools – To Improve Your Journey
---
Featured Sugar Land Neighborhoods
---
If You Think This Website is Great, Wait 'till You Get Me As Your Agent!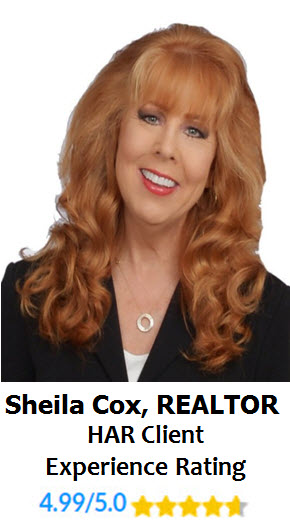 Candid Advice—I promise to give you candid advice on all homes and areas so you can make the best decisions. I won't ignore potential defects that can cost you money, or effect your resale value, in the future. My job is to protect you from defective homes as much as possible while helping you make a sound financial investment. (Read client testimonials)
Local Area Expertise—This isn't just my business…it's where I work and live (for 20 years) so I really know the area. I will help you narrow your options and find the best neighborhood for you based on your specifications. For long-term resale value, the neighborhood you choose is just as important as the home you buy. (Download my Ultimate Sugar Land Guide)
Great Data—I will give you the most in-depth data you have ever seen…to help you make the wisest decisions. This includes a professional CMA when you are ready to purchase a specific home…so you don't pay too much. Plus, my proprietary House Report (see sample) includes the data and information you need to ensure that you are making great home purchase. (Also see Pricing a Home Correctly)
Best Home Searches—Yes, you can search on your own, but no other home search available can filter down to the school level…and filter out the subdivisions that may be known to flood. Tell me exactly what you want, and I can narrow down your options better than any search you have access to. (Request a Custom Search)
Easier Process—Moving your family (and possibly changing jobs) is stressful enough. I'm your transaction manager and will guide you, step-by-step, through the process so you never miss an important deadline. I assist with inspections, repair negotiations, home warranties, HOA compliance inspections, hazard insurance, surveys, appraisals, title commitment, home warranties, title company, and more. (View helpful videos on my YouTube channel)
Network of Experts—My network of experts can make your transition to the area as smooth as possible. Need a painter, electrician, mover, insurance company, etc.? I can help! 
---
How I Work to Protect You
My job isn't "just" helping you find a house to buy…I'm helping you buy a home. There are over 100 tasks that I perform for you during the purchasing process. I'm looking out for you every step of the way and keeping my eye on the listing agent, the seller, the builder (if applicable), the lender, the inspector, and the title company. I'm on your side because I'm YOUR agent. I help with price analysis and negotiations, legal paperwork, inspections, repair negotiations, home warranties, HOA compliance inspections, hazard insurance, surveys, appraisals, title commitment, home warranties, and more. I have the expertise to help solve complicated problems that often occur in the process. Real estate is a huge financial and legal commitment. Don't you deserve to have a Five-Star real estate agent on your side? 
Please read:
⇒  Does My Agent Really Represent Me?
⇒  How Real Estate Commissions Are Paid
Take a look at a sample House Report that I do for my clients. This is the extra "due diligence" I do for you, to make sure that you are getting a great home. This is when I triple check taxes, schools, aerial maps, sex offenders in the area, flood zones, etc. NO other agent in the world does this! Check out p. 27 regarding the sample Flood Map info I provide.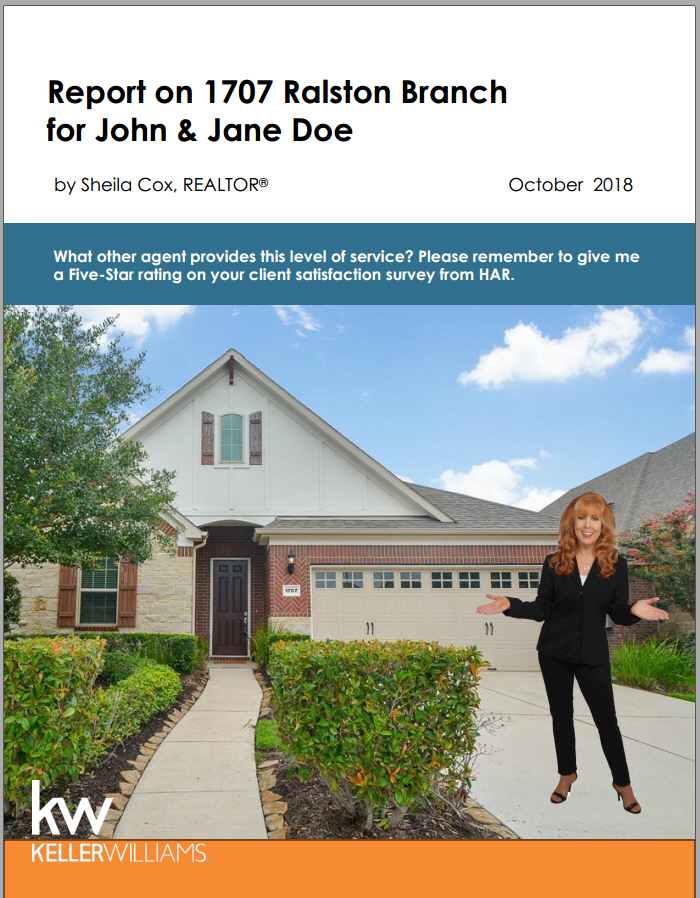 ---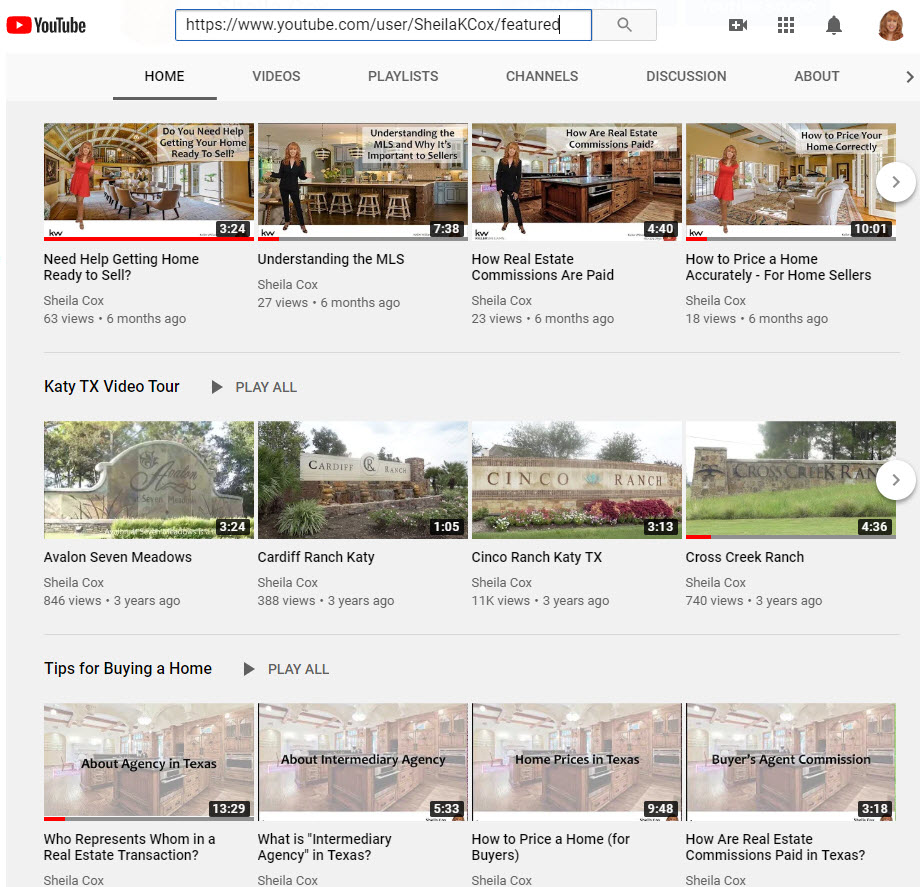 ---
Client Reviews